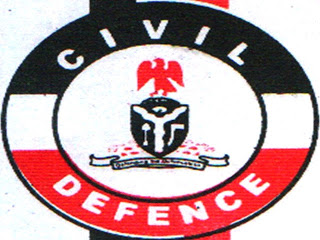 NSCDC confiscates 1,500 litres of PMS from black market operators in plateau
The Nigeria Security and Civil Defence Corps in Plateau says it has confiscated 1500 litres of Premium Motor Spirit from black market operators and impounded four vehicles  with improvised tanks in Jos.
The Commandant of the corps in the state, Solomon Olasupo, disclosed this while carrying out a raid on Wednesday in Jos, describing the black market operators as "economic saboteurs".
According to Olasupo, the Command has declared war against illegal sale of PMS, adding that the perpetrators would be treated as saboteurs.
The commandant said that the racketeers were carrying out their illegal business opposite the NNPC mega fuel station in Jos, adding that they were diverting and hoarding the product to create artificial scarcity.
He impounded two vehicles and two tricycles that had improvised tanks awaiting their turns to get fuel at the NNPC Mega Station on Yakubu Gowon way.
He warned Managers of the filling stations to desist from conniving with owners of vehicles and tricycles with improvised tanks and siphoning the products at night.