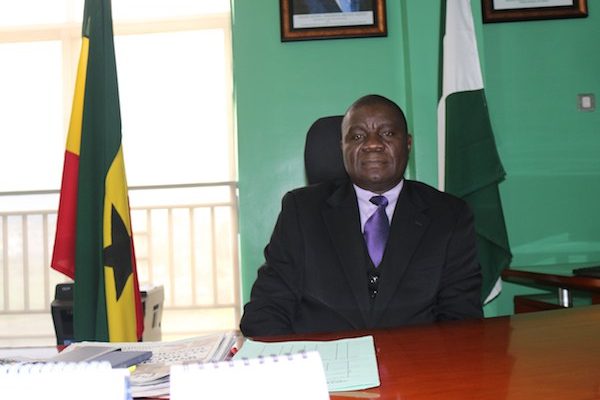 The Ladies Golf Association of Nigeria has commended Nigeria's High Commissioner to Ghana,  Olufemi Abikoye, for the warm reception and hospitality that officials of the High Commission accorded Nigerian Golfers in Accra, during the just concluded AACT Ghana 2018.
Team Nigeria and supporters were in Accra for the All Africa Challenge Trophy and Ghana Ladies Open.
At the end of the tournament, Team Nigeria placed ninth out of 18 countries that participated, carting away seven major trophies.
In an appreciation letter dated September 6, 2018 and addressed to the High Commissioner, the President of Lady Golfers, Ekanem Ekwueme, and Chairperson AACT Committee, Emma Ekong, attributed the impressive performance of Team Nigeria to the hospitality showed by the High Commissioner and his officials.
The letter reads in part:  "On behalf of the Ladies Golf Association of Nigeria,  the AACT team from Nigeria and the 52 supporters that traveled from Nigeria to Accra to witness the AACT Ghana 2018, we want to say THANK YOU.
"Thank you sir,  because for the first time, we experienced a true Nigerian hospitality in another African country.
"Thank you sir,  for the overwhelming hospitality you showed us,  even though you had a very short notice to that.
"That tournament was immediately followed by the Ghana Ladies Open, this was where all the supporters could now play and show their prowess and we are proud to say that Nigeria took the day by carting away 7 major trophies.
"May we use this opportunity to send our sincere gratitude to Her Excellency Mrs Abikoye for being an excellent and perfect Hostess."
Meanwhile, the Nigeria High Commission in Ghana is organising a special event to bring together Nigerians living in that country.
The event, tagged: "Nigeria Charity Bazaar," is in collaboration with the Nigeria Women Association (Ghana) and Nigerian traders' union, NUTAG.
It is billed to hold on September 15 at 19, Osu Avenue, East Ridge, Accr, by 10am and will feature a raffle draw as well as free lunch and drink for children.