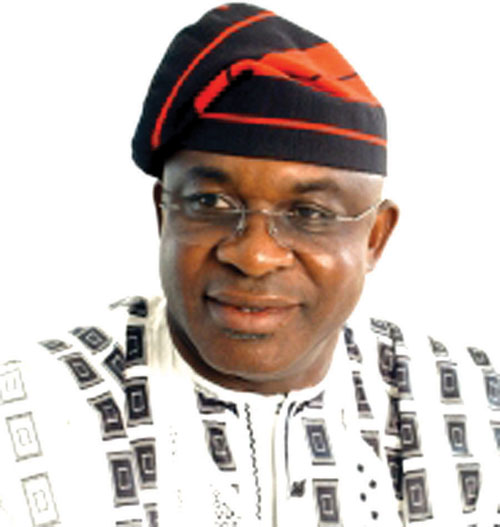 Nigeria and Kenya are to lead the way in the promotion of economic and political cooperation to deepen democracy and enhance peace and unity in Africa.
The two nations would also float a reconciliatory movement to halt the conflicts and wars in some troubled countries of the continent.
These were part of the outcome of a parley between the President of the Nigerian Senate, Senator David Mark, and the Vice President of Kenya, Dr. Stephen Musyoka  held in Nairobi, Kenya on Tuesday.
They agreed  that the proposal would engender peaceful co-existence and sustain democracy in Africa.
While Nigeria would lead the peace crusade from the West African flank, Kenya would pilot affairs from the East African bloc.
Mark, who left the ongoing 126th Inter-Parliamentary Union Conference after addressing the Assembly holding in Kampala, Uganda. for Nairobi, Kenya for the meeting, noted that there is no alternative to democracy in Africa if the continent must move to the next level.
He acknowledged the challenges to peace and democracy in the continent on account of conflicts in some countries, saying that the situation demands dialogue and consensus building.
According to Mark: "There is no alternative to democracy as a form of government because no man is good enough to lead another if he does not have or enjoy the consent of the led.
"Democracy brings to bear participatory form of government, which the people demand."
Mark further canvassed for exchange programmes between and among parliaments in Africa in order to pave the way for the enactment of common legislations needed to facilitate integration and unity.
In his remarks, Musyoka canvassed for economic prosperity in the continent pointing out that: "We, as a people, must work towards guaranteeing food security and job opportunities in Africa."
Africa, he said, is richly endowed with human and material resources needed to be tapped for the benefit of the people.
Musyoka also called for mutual cooperation to improve trade and security between and among African nations.
Mark was accompanied by Senator Domingo Obende and Clerk to the National Assembly, Alhaji Salisu Maikusuwa.