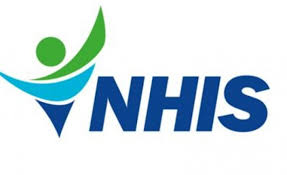 NHIS to enforce standard in hospitals
Unaegbu said the new Executive Secretary of NHIS, Prof. Usman Yusuf, was determined to ensure that NHIS worked for all Nigerians and for enrolees to enjoy quality health services in hospitals
The National Health Insurance Scheme has expressed its determination to enforce quality standard in health service delivery in hospitals across the country.
Nonye Unaegbu, Senior Manager, Head Formal Sector of the scheme, stated this during a sensitisation and awareness programme organised for staff of the News Agency of Nigeria in Abuja.
Unaegbu said the new Executive Secretary of NHIS, Prof. Usman Yusuf, was determined to ensure that NHIS worked for all Nigerians and for enrolees to enjoy quality health services in hospitals.
She said the agency had deployed members of staff to various hospitals as part of efforts to ensure compliance with required standards.
She added: "The staff members will ensure that enrolees are well treated and that their rights are not trampled upon.
"For example enrolees are supposed to pay only 10 per cent of their prescribed drugs alone and not for the entire treatment because every other cost incurred is covered by the capitation.
"We also want to eliminate out of stock syndrome in our hospitals where enrolees are told that certain drugs are not available because they have all been paid for."
The senior manager said that the Health Maintenance Organisations have also been mandated to sensitise Ministries, Departments and Agencies on the rights and benefits of enrolees.
Unaegbu warned that the scheme was set to sanction any defaulting hospital or HMO that went against the standard.
Gladys Iroegbu, the Regional Manager, Managed Health Care Services, a Health Management Organisation, said the organisation was out to sensitise enrolees on their rights and benefits.
Iroegbu said the NHIS presently covered the formal sectors which were Federal Government workers, while the informal sector was attended to through voluntary contribution of N15,000 per annum.
Iroegbu said: "HMOs must educate the public and their enrolees about the various groups covered by NHIS, the benefit packages, as well as the exclusion packages available in the scheme.
"We are also creating awareness on what enrolees can do in times of difficulties in accessing care in hospitals; when they need clarification or during emergency situations."
Iroegbu added that some of the benefits included patient care, drugs, maternity care for up to four live births and immunisation.
Others include consultation with specialists such as physicians, dental surgeons, paediatricians and gynaecologists, among others.
Iroegbu mentioned that the exclusion packages which were not covered by the NHIS scheme comprised of partial and total exclusion.
She explained that in partial exclusion, the HMO would pay 50 per cent and the enrolee pays 50 per cent of the medical bill such as dialysis
and life threatening emergencies.
She further said that total exclusion comprised of epidemic, family planning commodities, open heart surgeries, congenital abnormalities, drug abuse, cosmetic surgeries, among others.