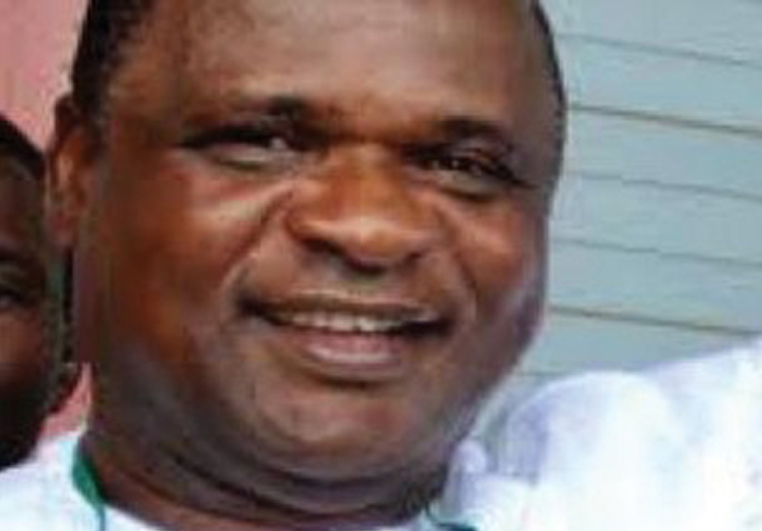 Following the impeachment of Alhaji Aminu Maigari as the President of the Nigeria Football Federation on Thursday by its Executive Committee, Chief Mike Umeh, the First Vice President, has been appointed as the acting president of the body.
This much was contained in a communique signed the Chairman of the Communique Drafting Committee of the Executive Committee of the NFF, Alhaji Muazu Suleyman.
The decisions to sack Maigari and appoint Umeh were taken at the of Executive Committee meeting in Abuja.
The communique reads: "The Committee resolved to mandate the 1st Vice President, Chief Mike Okeke Umeh as Acting President, to preside over the affairs of the Federation, pending the composition of the new NFF Executive Committee after the elections of Tuesday, 26th August, 2014.
"After thorough and exhaustive deliberations on the uncalled-for secrecy surrounding all financial dealings of the Federation and failure to call meeting of the Executive Committee for the past eight (8) months, during which so many weighty decisions on Nigeria football had been taken by a small cabal within the Board, the Executive Committee passed a vote of no confidence on the NFF President, Alhaji Aminu Maigari.
"In view of the above, the Committee approved the immediate dismissal of Alhaji Aminu Maigari, from the NFF Executive Committee on grounds of financial misappropriation, misapplication and maladministration.
"The Committee expressed deep and very sincere appreciation to President Goodluck Ebele Jonathan, GCFR as a person, and the Federal Government as a body, for massive and continued support to the Nigeria Football Federation and the National Teams.
"The Executive Committee commended world football-governing body, FIFA and the Confederation of African Football for its keen interest in the development of Nigeria football and pledged that the country will continue to abide by the dictates of FIFA and CAF Statutes and the FIFA –approved NFF Statutes."
The Executive Committee also thanked Nigerians from far and near for their patience and understanding during the crisis period and reiterated that concerted efforts are geared towards the development of football in Nigeria.
In attendance at the meeting were Alhaji Aminu Maigari (President), Chief Mike Umeh (Vice President), Chief Emeka Inyama (Member), Dilichukwu Onyedinma (Member), Alhaji Ahmad Muazu Kawu (Member), Chief Effiong Johnson (Member), Barrister Christopher Green (Member), Hon. Shehu Adamu (Member), Alhaji Muazu Suleyman (Member), Ayodeji Tinubu (Member), Alhaji Yusuf Ahmed 'Fresh' (Member), Chief Felix Anyansi-Agwu (Member), Hon. Suleiman Yahaya-Kwande (Member) and Musa Amadu (Secretary).