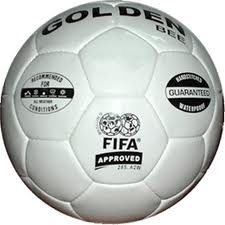 The first-ever Win-In-Africa-With-Africa (WIAWA) Coaching Course in Nigeria, financed by world football-governing body, FIFA, and organised by the Nigeria Football Federation, will start on Tuesday at the NICON Luxury Hotel, Abuja.
A project of FIFA aimed at improving the general standard of the football game on the African continent, the WIAWA Coaching Course will have in attendance, as participants, 30 Nigerian Coaches, including Head Coaches of the 20 Premier League clubs and those of the National Teams.
Former Danish star, Jan Borge Poulsen, who works as a Coaching Instructor with FIFA, will be the resource person for the five-day programme, which starts with a colourful opening ceremony at the Ekiti Hall of the NICON Luxury Hotel at 9.30am on Tuesday.
Among National Team coaches expected are Stephen Keshi (Head Coach, Super Eagles), Kadiri Ikhana (Head Coach, Super Falcons), Sam John Obuh (Head Coach, Flying Eagles), Edwin Okon (Head Coach, Falconets), Manu Garba (Head Coach, Golden Eaglets) and Peter Dedevbo (Head Coach, Flamingoes).
The coaching course precedes the administrative course, which will take place in the first week of July and will also involve 30 persons, among them administrators of the 20 Premier League clubs.
The Minister of Youth Development and Supervising Minister/Chairman, National Sports Commission, Mallam Bolaji Abdullahi, will be special guest of honour at the opening ceremony.