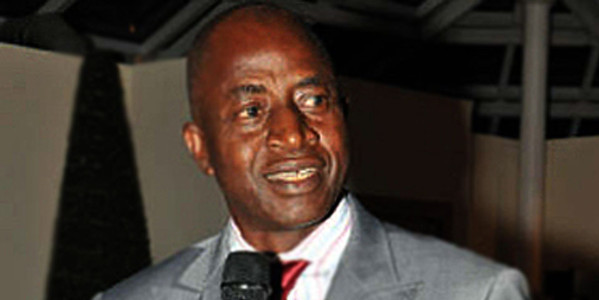 Three persons were on Wednesday barred by the Electoral Committee of the Nigeria Football Federation from contesting for the presidency of the Federation.
Those barred from the contest were ex-international, Segun Odegbami; another ex-international and suspended member of the NFF Executive Committee, Taiwo Ogunjobi; and the Acting President of the Federation, Chief Mike Umeh.
Those cleared to seek the presidency in the election, which comes up later this month, were the owner of Giwa FC, Chief Chris Giwa; and Felix Obuah.
The Chairman of the Electoral Committee, Amoni Biambo, who briefed newsmen on Wednesday, said the disqualification of Odegbami followed his failure to attach the receipt of his intent form to the form when he submitted it.
Biambo said Umeh was disqualified because the form he submitted for his bid to contest for the presidency was that for the position of the vice president.
Umeh, who was the First Vice President of the Federation before he was made the Acting President following the ouster of the President, Aminu Maigari, was seeking to contest for the vice presidency before the presidency position became vacate.
Ogunjobi was said to have been exempted because of his failure to withdraw his suit against the Federation.
Maigari was said to have collected the form of intent, but did not submit
Sixty nomination forms were printed but only 24 was purchased.
The collection and submission of forms closed on August 4, while screening was carried out between August 5 and 12.
Full list of cleared candidates later.