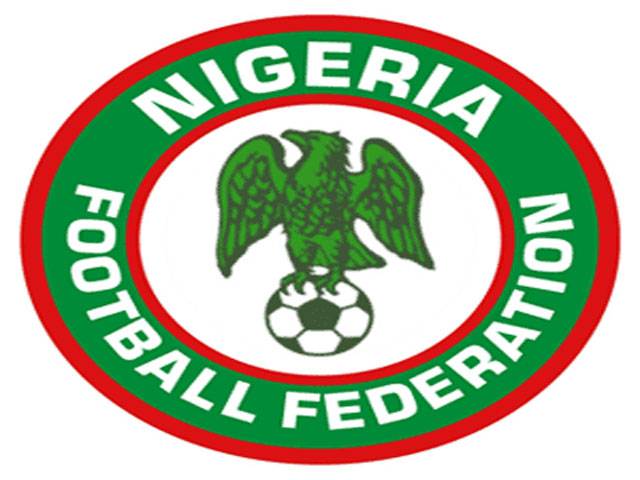 The 2017 Annual General Assembly of the Nigeria Football Federation on Thursday in Jos, Plateau State approved the federation's 2018 budget of N6,382,500,310, with a budget deficit of N3.32 billion.
According to the assembly's communiqué signed by Frank Ilaboya (Chairman) and Ademola Olajire (Secretary), the Congress approved NFF's Financial Statement for the year 2016 and the 2018 Budget as proposed.
It stated: "The Federation's total budget for year 2018 activities is the sum of N6,382,500,310, while the guaranteed revenues from sponsors and government subvention is the sum of N3,062,500,310.
"This has left a shortfall of the sum of N3,320,000,000, which the Federation has to work to augment through sponsorships and special interventions."
The NFF Congress also approved that an Extra-Ordinary General Assembly be convened once the NFF Bill was fully harmonised by the National Assembly.
It pointed out that this was in order to streamline the NFF Statutes along the lines of the new Bill.
The Federation's highest body also adopted a motion to the effect that future Elective Congresses be moved away from the FIFA World Cup year.
It said: "This is to guarantee stability in the system to prepare the national team for credible participation at the finals, and to avoid the distractions and crises usually associated with the World Cup year."
Furthermore, the NFF General Assembly approved the venue and date of the next NFF Elective Congress as Katsina and September 30, 2018.
It however noted that this approval was subject to any amendments to the NFF Statutes in view of the upcoming NFF Bill.
The Congress went on to compose new the NFF Electoral and NFF Electoral Appeal Committees.
The Electoral Committee has: Mohammed Katu, Sani Salawu, S.C.A. Umeha, Olusola Oke, Mohammed Manzo and Mohammed Sanusi as Secretary, while Isong Isang and Mohammed Sambo were placed on standby.
The Electoral Appeal Committee has: Abdulhakeem Mustapha, Mojeed Adegbindin, Gbwen Gbejule, with the Secretary to be provided by the NFF Secretariat, and Emma Ochiagha and Mohammed Mala placed on standby.
The AGA is attended by the football family's major stakeholders, who compose the Congress.
These are the Chairmen and Secretaries of the state Football Associations, members of the NFF Executive Committee and representatives of the referees, coaches, players and league bodies.