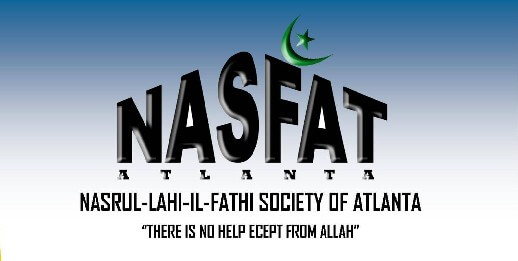 Alhaji Abdulwaheed Abdul-Ra'uf, the Worldwide Vice Chairman, Nasrullahi Fatih Society of Nigeria, on Wednesday appealed to Nigerians not to see NASFAT as a tribal society but an Islamic society for all tribes.
Abdul-Ra'uf told the News Agency of Nigeria in Zaria, Kaduna State that the United Nations had recognised the society.
He said: "We came to Kaduna for women conference and as our custom, we feel that apart from seeing the Governor of the state, Nasiru El-Rufa'i, the Emir of Zazzau is another important leader we have to see.
"Participants from the US, UK and some African countries have indicated interest to attend NASFAT two-day worldwide women conference in Zaria on Friday.
"We came to let him know that we are in his domain for a purpose.
"First of all to erase the concept that people have about NASFAT.
"Many people mistake the society for a particular tribe in Nigeria, which is actually not so.
"This is a society for all Muslims all over the world and our location is not only in Nigeria but across the globe."
While assuring that other tribes were part of the society, the global vice chairman also said that the conference would prefer solutions to the crises bedeviling Nigeria.
Abdul-Ra'uf said: "You know, we are having crises all over the country at the moment, and it is of concern to us too as a society.
"But what can we do?
"We feel the only thing we can do is to bring builders of the home together because the people that are causing these crises are born by some people, that is women."
This, according to him, is the essence of bringing the women together globally to deliberate, interact, educate, sensitise and enlighten the women.
Abdul-Ra'uf said NASFAT wanted to put it across to the women the better way to manage situations, "so that tomorrow would be better than today".
Also commenting, Alhaja Salihat Mumuni, the NASFAT National Secretary, Women Wing, said the conference sought to, among other things, foster unity among women across the globe.
Mumuni said: "This is the sixth conference and the essence is to educate our women, enlighten our women, sensitise our women, discuss issues affecting them and interact with one another.
"Issues and challenges facing women will be discussed and solutions would be proffered to such challenges on how we can reduce these challenges if not eradicate all.
"It is going to be very educative, interactive and of course entertaining.
"We have invited professionals from different fields of human endeavour.
"Talking about drug-abuse, we have invited the former Director General of National Drugs Law Enforcement Agency to discuss issues related to drug abuse among the youth.
"We have also invited a prominent woman and Islamic Scholar, Maryam Lemu, to discuss personal development and issues facing women; these are only few among the facilitators.
"Spiritually, we will pray for peace to reign in Kaduna State in Nigeria and the world at large," she noted.
NAN reports that as part of the activities to kick start the conference, the society also paid a visit to Hajiya Gambo Sawaba General Hospital, Zaria, an orphanage, and prison.