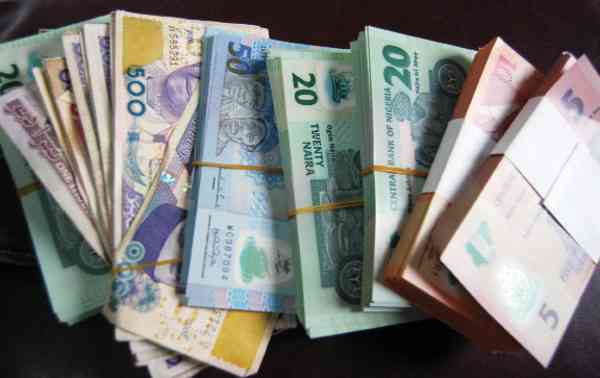 The naira further remained stable at the close of trade on Monday, selling at N363 against the dollar at the Bureau De change and parallel market on Monday in Lagos.
The News Agency of Nigeria reports that the figure has been stable in the past two weeks.
At the BDC, the naira was sold at N500 to the Pound Sterling and  closed at N442 against the Euro.
However, the naira against the two currencies went for N501 and N445 respectively at the parallel market.
Also, trading at the Import and Export foreign exchange window,the naira closed at N360.47 to the dollar.
It also exchanged at N305.75 to the dollar at the Central Bank of Nigeria window.
A trader, Shinkafi Aliu, Managing Director, Alibarika Bureau De Change, said the stability could be attributed to the positive growth in the nation's external reserves.