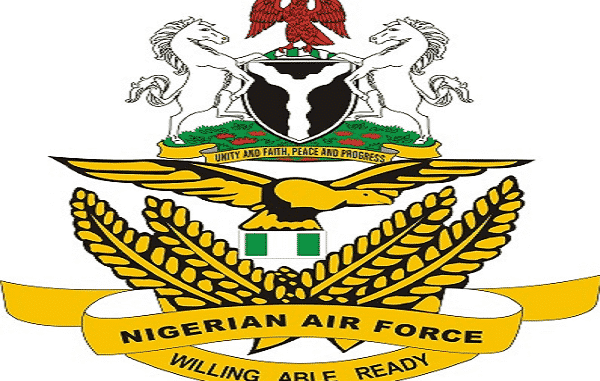 NAF trains 5,707 recruits in three years – CAS
The air chief made the disclosure during the passing out parade of 1,544 recruits of Basic Military Training Course 38 at the NAF Base in Kaduna.
The Nigerian Air Force has trained no fewer than 5,707 recruits from July 2015 to date, Chief of Air Staff, Air Marshall, Sadiq Abubakar, said on Friday.
The air chief made the disclosure during the passing out parade of 1,544 recruits of Basic Military Training Course 38 at the NAF Base in Kaduna.
Abubakar said that the recruitment of more personnel was to boost the capacity of the Service and equip it to respond effectively to current insecurity challenges in the country.
He said: "It is also in line with Federal Government policy of employment generation for our teeming qualified youths desirous to serve the country through the NAF.
"The NAF had trained a total of 5,707 young Nigerians as airmen/airwomen since Jul 15 when we assumed office.
"I am also happy to note that our efforts at expanding the training facilities have continued to meet our desired objectives.
"I have been told that 55 of you could not make this graduation ceremony due to inability to cope with the strenuous training and others due to various offences."
He stressed that the service has zero tolerance for conducts not consistent with military discipline.
Abubakar reminded them that the military profession requires absolute loyalty, discipline, perseverance and courage among other core virtues.
He said: "It is these virtues that are the binding cord between individuals and formations to achieving optimal results, the NAF indeed the Armed Forces of Nigeria uphold these core virtues in the performance of its constitutional responsibilities.
"Therefore, to the passing out recruits, the rigorous training you have received was designed to prepare you for future challenges."
The air chief pledged to focus more on improving facilities and welfare within available resources, so as to create conducive working and living environment to sustain the morale of troops.
Abubakar said: "You are joining the Armed Forces at a time when our dear country is facing numerous internal security challenges.
"While acknowledging that the domestic security environment has improved significantly, it is necessary to stress that we are not yet out of the woods.
"Fleeing Boko Haram terrorists have dispersed into the civil populace and are causing terror using soft targets.
"These acts of terrorism and other criminal and subversive activities such as kidnapping, cattle rustling and clashes between Fulani herdsmen and farmers have become rampant.
"You should therefore take advantage of the knowledge and skill that you have acquired to safeguard lives and property anywhere in our country, whenever you are deployed for internal security duties.
"I remind you that you are subject to both military and civil law, hence, you must submit to civil authority and protect our emerging democracy.
"Your duty is to protect all Nigerians irrespective of their political, ethnic, religious or other inclinations."
Abubakar pledged the NAF loyalty and total commitment to the Federal Government aspiration for a peaceful and prosperous Nigeria.