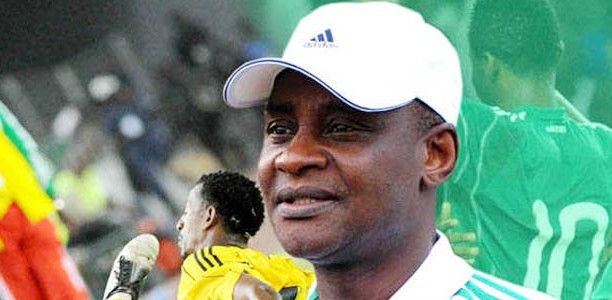 The move by Nigeria to stave off a complete ban by world's football governing body, FIFA, failed on Friday.
This followed the strike embarked upon by the Judiciary Staff Union of Nigeria, which frustrated the move to withdraw the suit that led to the sacking of the Aminu Maigari-led Board of the Nigeria Football Federation.
The suit, filed by the owner of Nembe FC, Ruth Baribote, led to the judge, Justice L. D. Lot, ordering the stepping aside of the Maigari Board and the appointment of the most senior civil servant in the NFF as acting Secretary General until the disposal of the case.
FIFA considered this undue interference in the running of the football house and suspended Nigeria from all football activities.
It gave Nigeria up till Tuesday to rectify the anomaly or face a complete ban.
However, the move to withdraw the case before a High Court in Jos, Plateau State on Friday failed as the members of JUSUN embarked on a strike same day.
If the strike by JUSUN continues and the suit is not withdrawn before Tuesday, it will result in the Falconets of Nigeria not taking part in the Under-20 World Cup in Canada.
However, it was learnt that efforts are being made to ensure that the court case is withdrawn latest by Monday.
The NFF delegation in Brazil, led by Dr. Amos Adamu, was said to have told the authorities back in Nigeria that the withdrawal of the suit and the reinstatement of the Maigari-led Board remains the only way to stave off a total ban.
Sources in Brazil, where the Adamu-led team has been lobbying top officials of FIFA at the ongoing World Cup, told The Eagle Online that the government has vowed to do all within its powers to reverse the sack of the Board.