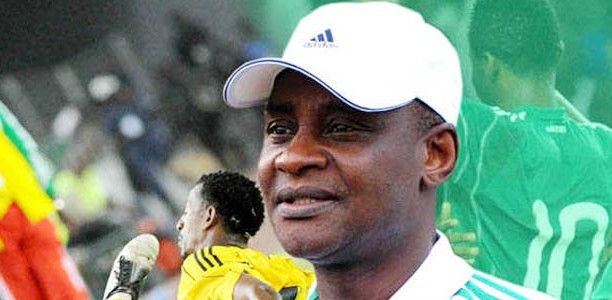 Indications are rife that the impeachment of the embattled President of the Nigeria Football Federation, Alhaji Aminu Maigari, may be vacated by the body's executive board members.
The Eagle Online gathered that the Bauchi State football administrator has succeeded in getting the "authorities" to soft pedal on his impeachment, a situation that may see the board making a u-turn on his impeachment.
Our Abuja source hinted that series of meetings took place 
on Monday
 in a bid to get the embattled Maigari back.
It was however gathered that some board members were last night threatening to quit en mass should they be armtwisted into bringing Maigari back.
A board member, who confirmed the latest development, said Maigari may come back to finish his tenure but would not seek a second term.
The source said: "We are still on it but his impeachment may be vacated.
"He may only return without standing for the 
August 26
 election.
"Let's see how it plays out."
A close ally of the Minister of Sports, Dr. Tammy Danagogo, also confided in The Eagle Online that the minister had been under pressure to intervene and save Maigari.
The source in the Ministry of Sports added: "The man (Maigari) has succeeded in getting some powerful people to plead on his behalf.
"It's true that the Minister is under pressure to intervene and talk to the board members to vacate his impeachment."
Maigari was removed from office after a vote of no confidence was passed on him by members of the executive committee of the NFF at a meetingMaigari called to review Nigeria's performance at the just-concluded FIFA World Cup in Brazil.