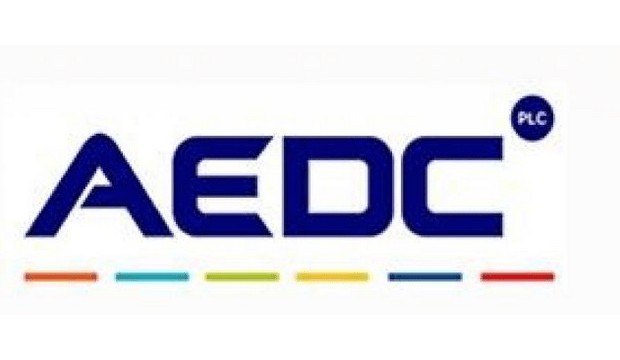 Here is a huge example of evil being perpetrated in Abuja and its environs by the Abuja Electricity Distribution Company! On October 26, 2018, Sir Solomon Ejase-Tobrise Udele wrote a letter to the manager, AEDC, Galadimawa in Abuja, to report his observation on his meter number 0417677705, which seemed not to be functioning well.
His letter was duly acknowledged and an AEDC officer was later sent to his house to inspect the meter. The said AEDC officer took away his meter, saying it was bad and that he should apply for a new meter. Meanwhile, he said he would be receiving estimated billing pending when a new meter is given to him. The officer then connected his light to direct feed.
On November 21, 2018, Sir Udele wrote to request for a new meter and on December 11, 2018, he wrote a reminder for the replacement of his meter. Thereafter, he made several visits to the Lokogoma office to request for the replacement of his meter and he was continuously assured that something was being done about it. On March 4, 2019 at 4:46pm, he got a text from a code: AEDCLKG requesting him to text meter number and his ID card number to a phone number – 07062666642, between when he got the text and 9am the next day. This was supposedly meant to facilitate replacement of his meter and on March 4, 2019, by 8:43pm, he sent the requested details to the number, 07062666642.
On March 26, 2019, an officer from AEDC came to his house again to inspect his meter and he was given copies of Sir Udele correspondence with AEDC. After his inspection, he left a report. Reading through the report, he found an offending statement, which read: "The customer claim that somebody from AEDC removed the meter and placed him on direct." In reaction to this statement, he wrote a petition to AEDC, Wuse 2, Abuja, complaining of the defamatory statement and demanded for an apology or he would seek legal redress against the  company.
About three days after this event, Sir Ejase-Tobrise Udele got a call from a woman on 07062666642 apologizing for the statement in the inspection report. She pleaded he should not take any legal action against AEDC, that it was an error on their part. She said she will do a follow-up with a formal letter. However, he never got the letter but did not pursue it further since he had got a call from a number which he recognised as that of AEDC, Lokogoma.
On April 4, 2019, Udele got a bill from AEDC. In the bill, he was asked to pay a reconnection fee of N100,000. This he found to be extremely absurd. As a result of this, on April 9, 2019, he wrote to complain about the N100,000 and at the AEDC Wuse 2 office in Abuja, he was referred to one Mr. Raymond, the Commercial Manager AEDC, Lokogoma, whose telephone number is 07063388266. He assured Udele that the N100,000 would be removed but that he should pay for the charges of N70,173.54 and further told him he was not supposed to be charged for reconnection fee since AEDC removed his meter based on his complaint to them. With the assurance of resolution, Sir Udele paid N73,000. Later, he visited the AEDC Wuse 2 office and the AEDC Lokogoma office several times to find out the position of the resolution of the reconnection fee for which he was asked to pay and at each visit, he was assured it was being resolved–on a particular day, he was told it has been resolved and that he will see it in his next bill.
On May 24, 2019, some AEDC officers came to his house, threatening to disconnect him over unpaid bill but all his explanation that he did not owe any money fell on deaf ears. As a result of this repulsive and usual arm-twisting antic of the company's officials, Udele quickly sent a text message to 07062666642 complaining of the harassment he was getting from AEDC over his meter, which they removed from his house based on his official complaint to the company, but the text was not replied and the AEDC officers carried out their threat and disconnected electricity from his home. He later sent another text message to the same 07062666642, informing AEDC, Lokogoma, Abuja, that he was going to court to get his rights enforced.
Same day, Raymond told him the disconnection was done in error and that his house will be reconnected. He then called Mrs. Agada, whose phone number is 08030749009, to reconnect him. Agada, Udele was told, is the marketer for his Estate, Sun City. His light was reconnected same day and Raymond told him thereafter that he should let him know any time someone comes from AEDC to his house to disconnect him.
Surprisingly on June 17, 2019, AEDC officers came to his house and disconnected his house. Later, Udele called Raymond and had a meeting with him and he assured that the light will be restored the next day since he got to know of it after those who disconnected the house had left the estate. The following morning, June 18, 2019, Raymond said they could not reconnect them unless they request for a meter. Raymond was reminded of Udele's earlier application and he replied that AEDC had a new policy which required him to apply online and instructed one of his staff members to do the online application for him. After the application, he said Udele should come back to him by 2pm same day and it would be resolved. He later called to move the time forward. At about 5pm, he said he could no longer reconnect his house and that he had to wait for the arrival of the new meter before reconnection.
Meanwhile, Udele told Raymond that this was very unfair and that he was being punished by AEDC for being an honest Nigerian who saw a fault in his meter and reported same to AEDC and he told him he would go to court to get his rights enforced and Raymond asked Udele to give him some minutes to consult with his colleagues.
Raymond came back to Udele and said he should go and pay the one hundred thousand naira reconnection fee and that he should then write that the money would be used for the months he had not been billed and that the balance would be credited to his account. Udele requested to know the amount he was to pay for the months AEDC have not sent him bill! And,  Raymond  said he did  not know but he would send someone to his house the next day to do an estimate of his consumption and Udele told him the estimate had already been done and that the last bill AEDC sent to him was based on the estimate they did before on his house. Moreover, Sir Ejase-Tobrise Udele told Raymond   he could only make a payment when he would be told  how much he owed. Sir Ejase-Tobrise Udele requested for a bill and Raymond again said he didn't have a ready bill for him.
The long and short of Sir Ejase-Tobrise Udele horrid experience with AEDC vis-à-vis uncontrolled official rascality and thievery of its officials is that this has become the norm in and Abuja FCT. Complaints of more sordid experiences of other customers of the AEDC are in the public domain everywhere. What is even more heart-breaking is that there is palpable connivance of top officials of the electric distribution company with its unscrupulous offers of lower cadres to inflict unimaginable terror on unsuspecting users, and extort money from them only to supply them 'Darkness' unendingly at the end of the day. To say the least, this unchecked bestial official thievery and sleazing of many electricity consumers in Abuja and its environs has become the order of day. This, of course, is a critical issue that should attract attention of relevant authorities as this has never been tolerated in any sane clime.  In a word, Abuja Electric Distribution Company and its marauding and thieving officials should be brought to justice. As at it stands, Abuja and its environs currently experience total blackouts that makes the statutory relevance of AEDC to the society quite questionable.