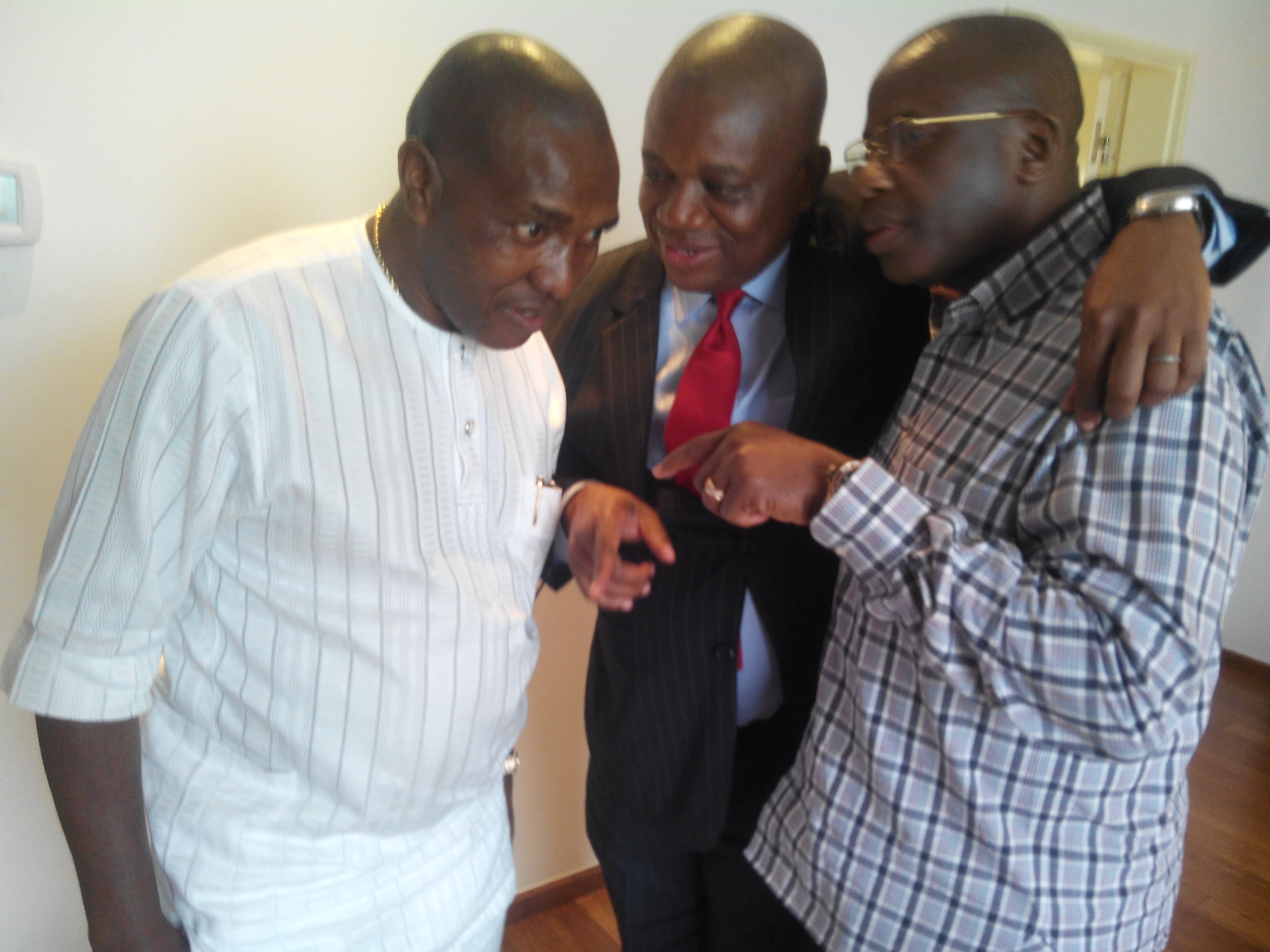 Prominent sons and daughters of Igboland met on Wednesday to deliberate on and appraise the state of Igboland in the national polity in a bid to enhance the fortunes of the South East in the Nigerian project.
The meeting, held in Lagos, had in attendance, among others former Governor of Abia State, Dr. Orji Kalu; former Governor of Imo State, Chief Ikedi Ohakim; and Chief Chris Uba, who had earlier brokered peace between the two former governors.
In a communiqué made available to the media, signed by Kalu, Ohakim and Uba, they called on stakeholders in the South East to imbibe the spirit of forgiveness and reconciliation in order to move the region forward.
According to meeting, the bitterness among leaders in the South East was the major cause of the setback of the region.
According to them: "Today marks a new beginning in Igboland.
"Today's meeting is a demonstration to the whole world that forgiveness is the key to progress."
The eminent politicians also stated that the region needs to give unflinching support to President Goodluck Jonathan's administration in order to ensure the speedy completion of the Second Niger Bridge, the implementation of the gas master plan and completion of the development of the nation's railway, dry ports and other ongoing projects.
The meeting condemned in strong terms the disrespect to the South East traditional institution by politicians for selfish reasons.
They explained that traditional rulers remain fathers to all, irrespective of tribe or political affiliation.
The group observed the increasing number of unemployed graduates in the region, stating that a technical committee would be set up to draw up an action plan for the engagement of the unemployed.
The meeting unanimously urged Nigerians to remain steadfast and prayerful in order to overcome the security challenges facing the country.