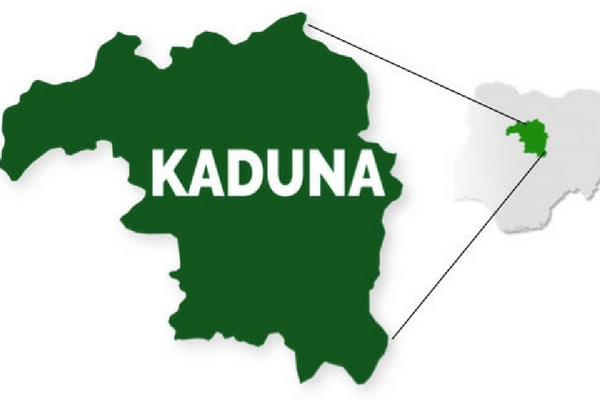 The Kaduna State Government said on Wednesday that it invested N152 billion on 1,053 capital projects across the 23 local government areas of the state in three years.
The state Commissioner, Planning and Budget Commission, Muhammad Abdullahi, announced this while appraising the achievements of Governor Nasir El-Rufai in the state within the period.
Abdullahi told the News Agency of Nigeria in Kaduna that capital projects worth about N113 billion had already been completed while others were ongoing.
He said that among the completed projects, infrastructure got the largest share of N85 billion, followed by education with about N20 billion; health had N6 billion while water and sanitation amounted to about N5 billion.
According to him, the state has so far constructed and renovated about 700 schools and recruited 25,000 qualified teachers.
He said: "Under the Primary Healthcare under One Roof, the State Government has built or renovated over 100 Healthcare Centres, with 160 more expected before the end of 2018.
"In addition to hundreds of kilometres of road being constructed across the state, each of the 23 LGAs has more than a billion naira worth of infrastructure projects being delivered."
The commissioner recalled that as at 2014, most industries in the state had closed shop; the quality of public infrastructure decayed and the social fabric of society had fractured, with the city divided sharply into two.
Abdulahi said: "A state of nine million people was now referred to as a 'civil service state', a sad allusion that only the 80,000 poorly-paid public sector employees were responsible for most economic activities.
"These same set of people had cornered a significant proportion of public spending, leaving eight million people as a dependent population, skirting around the edges of life.
"We were therefore all elated when, in 2015, the people of Kaduna State elected a new government led by Nasir El-Rufa'i.
"It has now been three years since that historic election, and while there is still much to do, there is a recognition that Kaduna is emerging with a solid foundation for progress."
He said that after three years of huge investments, economic activities were gradually returning to the city of Kaduna and other major towns.
He said: "Coming in from Abuja, one can't help but notice the large Olam Poultry and Feed Mill, a 350-million dollar investment – the largest in Sub-Saharan Africa located in Chikun Local Government Area.
"Olam's neighborhood has also just been announced as the home of the new Dangote Peugeot plant.
"Going through Kakuri, you will be confronted by the new 200 million dollars Mahindra Tractor Assembly Plant with a capacity of 3,000 tractors per year.
"Across the street from Mahindra is Blue Camel Energy, a renewable energy production plant and training academy."
Abdullahi said that KADSTEP, a state-sponsored entrepreneurship programme run by Kaduna Business School, had graduated over 3,000 young businessmen and women hungry for opportunities.
He also said that the state, in partnership with the World Bank, would soon launch, 'Click-On-Kaduna' – a digital jobs platform with ambition of creating Nigeria's Silicon Valley.
A project document obtained from the PBC indicates that Zaria council got the highest allocation of N52 billion for 99 various capital projects within the period.
Kubau council is next with N12 billion, financing 45 capital projects, while Sanga was the least with about N759 million worth of projects.