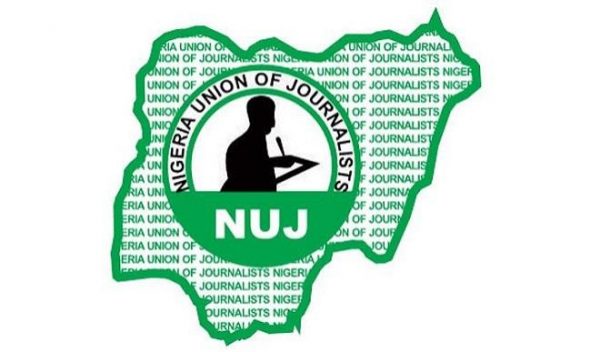 Members of the Enugu State Council of the Nigeria Union of Journalists on Thursday protested the increasing harassment and intimidation of journalists in Nigeria.
The Chairman of the council, Rex Arum, led a protest march at the premises of the NUJ Press Centre along Rangers Avenue in Enugu.
Arum said the protest followed a directive by the national leadership of the union on the impunity of security agencies and politicians against newsmen.
He said that recent events had made media men endangered species in the course of their duties in the country.
Arum said that the contributions of the media toward the enthronement of the current democratic experience seemed to have been forgotten.
He said: "Politicians and security agencies should not see the media as enemies."
Chris Isiguzo, National Vice-President, Zone C of the union, said the persistent intimidation of journalists had become worrisome.
Isiguzo said it was sad that journalists were subjected to all manner of inhuman treatment, noting that a few had even paid the ultimate price.
He said: "Three weeks ago one of our colleagues in Enugu, Raphael Edeh, was brutalised and almost arraigned in the State High Court but for the intervention of the Commissioner of Police, Danmalam Mohammed.
"Journalists have poured out on the streets to protest.
"We have decided not to give up on the protection of democracy."
Isiguzo said that journalists would no longer tolerate harassment of any of their colleagues carrying out their jobs.
He said: "While we call on journalists to carry out their jobs within the ambits of the law, we call on President Muhammadu Buhari to call the security agencies and politicians to order."
A victim of police brutality, Ralph Edeh, of The Sun Newspapers, who recounted how he had been molested by the police, appeal for adequate protection for journalists.
Edeh said that he had twice been a victim of police brutality, noting that but for the intervention of the commissioner of police, he was almost arraigned as a kidnapper at the Enugu State High Court.
He said: "I was investigating a murder case and had gone to the house of one of the alleged suspects for information.
"Upon entering their compound after giving me an appointment, they locked their gate and called the police to arrest me.
"I was beaten up by the police and marked for arraignment as a kidnapper."
Meanwhile, the police command in Enugu has assured journalists of their safety while carrying out their lawful duties.
The command's Public Relations Officer, Ebere Amarizu, gave the assurance while reacting to the protest by newsmen on alleged harassment by security operatives.