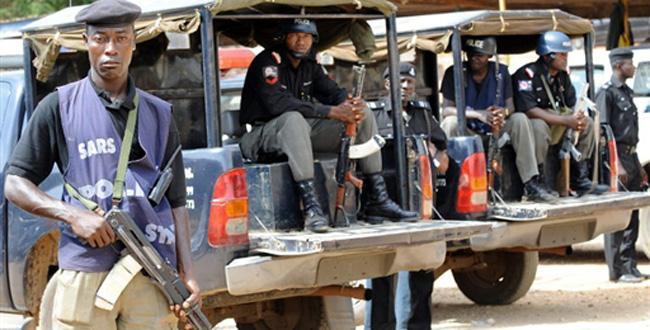 The Lagos State Commissioner of Police, Prince Umar Manko, has ordered his men to beef up security at worship centres, banks, shopping malls, markets and other strategic places.
Security watchers believed that the special instruction was to forestall any sort of terrorists' attacks in the state following the bloodletting at Nyanya, Abuja.
Police spokesperson, Ngozi Braide however explained that the order was due to the forthcoming Easter Festival and Lagos State Black Heritage Carnival, taking place in the state.
According to her, the security measures were to forestall hoodlums from perpetrating any sinister
act during the period.
She said: "A contingent of strike forces and specialized units of the force which includes Police Mobile Force (PMF) Counter Terrorism Unit (CTU) Rapid Response Squad (RRS), Explosive Ordinance Division (EOD) and
conventional men have been positioned in all points to monitor vehicles and individuals coming into the state and conduct stop and search. The State Intelligence Bureau (SIB) Operatives have also been deployed to all nooks and crannies for covert operation."
She further said that Manko had since directed all Area Commanders and Divisional Police Officers to supervise and monitor this intensive surveillance which would also pay serious attention to strategic places such as: worship centers, shopping malls, financial institutions, business plaza, markets, government installations, recreation centers, motor parks etc.
Meanwhile, Manko, on behalf of the officers and men
of the command wishes Christians and Lagosians a happy Easter and Black Heritage Carnival celebration. He further, thanked the citizens for their unalloyed cooperation. This was even as he urged them to always provide useful information to the police.