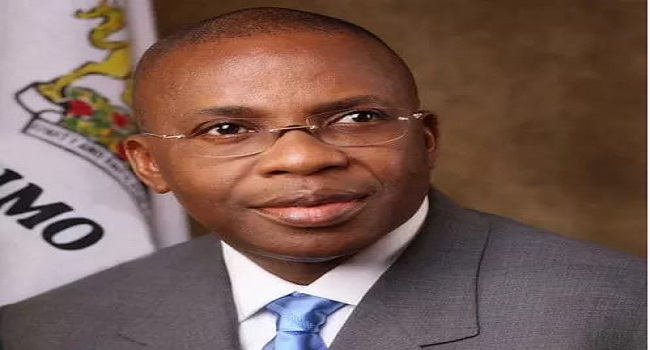 The Imo Liberation Movement in Lagos says former Governor, Ikedi Ohakim, is the best aspirant to fly the All Progressives Grand Alliance governorship flag in Imo.
The News Agency of Nigeria recalls that over 20 aspirants are jostling for the party's governorship ticket in the state.
The APGA guber primaries is scheduled for October 5.
The Director-General of the movement, Frank Anosike, said that Ohakim is the only contender with the pedigree to withstand other candidates in the governorship polls.
Anosike in a statement issued in Lagos on Wednesday, said that the only way APGA could make the desired impact in the governorship election was to make sure that its primaries was not hijacked by money bags and that the best aspirant emerged.
He said: "As a group that has been around for years, we have followed issues in Imo governance and the need to ensure that the state gets it right in 2019, hence our decision to endorse Ohakim, having gone through the antecedents of the other aspirants.
"We are not saying that the others are bad but we are looking at a candidate that has the capacity to liberate Imo and its people.
"Ohakim, despite past controversies and propaganda has proven to be a man that never embezzled the state's funds and has the interest of Imo people at heart.
"Having worn the mantle of leadership once, he has policies and programmes he put in place in the past that he will see to their logical implementation.
"The Ekiti people realised this and returned Dr Kayode Fayemi to power. Sometimes, it should not be about party but about the best man for the job.
"We are non-partisan but as a group whose members are indigenes of Imo, we have looked at all the aspirants from across parties, including those who have held various political positions and have realised Ohakim will be the best to entrust our mandate with."
Anosike, however, urged members of the party to shun vote selling and allow their conscience to lead them.