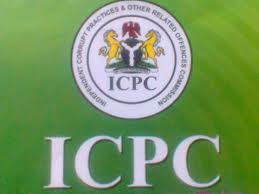 Justice Ishaq Bello of a Federal Capital Territory High Court on Monday adjourned a case filed by the Independent Corrupt Practices and other related offences Commission against Vincent Ogbulafor and two others to September 25.
The ICPC is prosecuting the former chairman of the Peoples Democratic Party and Minister of Special Duties, Ogbulafor, alongside Emeka Ebilah and Jude Nwokoro, on a 17-count charge of conspiracy and award of fictitious contracts worth  N107 million.
At the resumed sitting, the ICPC counsel, Chief Gboyega Awomolo (SAN), told the court that the matter was for continuation of cross-examination.
The second accused, Emeka Ebilah, through his counsel, Awa Kanu (SAN), submitted an oral application for a short adjournment on the grounds that his client was hospitalised.
No objection was raised against the application and the court adjourned the case to September 25 for continuation of cross-examination.
Ogbulafor and the two other accused were said to have contravened Section 19 of the Corrupt Practices and other Related Offences Act, 2000.
Ogbulafor had admitted recommending the second accused to former President Olusegun Obasanjo for membership of the National Economic Intelligence Committee in July 2010.
However, he denied appointing Ebilah as the secretary of the committee after its reconstitution.
Ogbulafor told the court that he was directed to reconstitute NEIC by Obasanjo in July 2010.
He also admitted knowing one Chris Nwoke but that he did not know if the investigating officer was talking about the same Nwoke.