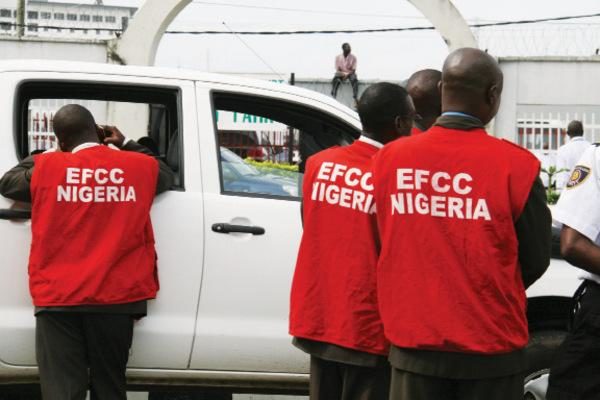 The monitoring role played by the Economic and Financial Crimes Commission to check vote-buying in the 2019 general elections has been commended by the Independent National Electoral Commission in  Kwara State.
Attairu Madami, the INEC Kwara State Resident Electoral Commissioner, gave the commendation while speaking at the Annual Lecture of the Nigerian Union of Journalists, Kwara State Council on Wednesday.
Madami said: "The role played by the EFCC was the reason behind the success recorded before, during and after the 2019 General Elections in the state.
"Since the 2015 General Elections, manipulating figures of election results have become impossible.
"The EFCC has helped us a lot in Kwara State as they moved round the 16 Local Government Areas of Kwara State on the days of the election."
He further commended the EFCC for nabbing vote-buyers who were caught sharing money to induce voters in Ilorin, the state capital, adding: "That was why we were able to achieve positive results in the exercise."
Head of the EFCC Ilorin Zonal Office, Isyaku Sharu, who was the Guest Speaker, stressed that the Commission remained committed to ensuring that the looting of the state's treasury stopped.
"The Commission has investigated several top Government officials and assisted in restoring sanity in the state," Sharu said.
He noted that "the reckless movement of huge amount of cash has been largely checked leading to so many discoveries of illegally acquired property by a few civil servants in the state, some of which have already being forfeited to the Federal Government".
He used the opportunity to call for more support from the people of the state, stressing that the Commission alone could not win the war against corruption.
"We call on all Nigerian, including the members of the Nigerian Union of Journalists, to assist in sensitizing the public against corruption in order to pave the way for a better Kwara State, where our children and coming generations will be proud of," he said.
—