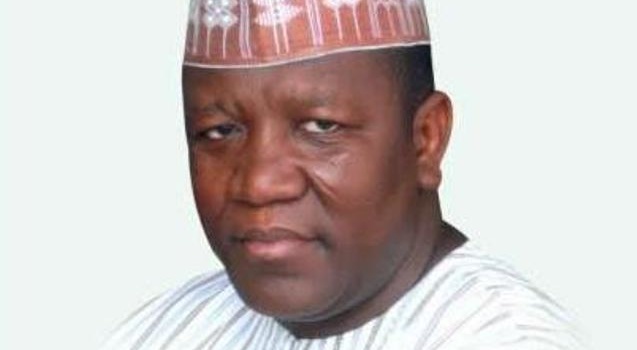 The Nigeria Governors' Forum on Thursday accused the Nigeria National Petroleum Corporation of shortchanging the country in revenue remittances to the Federation Account.
The Chairman of the NGF and Zamfara State Governor, Abdulaziz Yari, made the accusation after presenting the forum's grievances to President Muhammadu Buhari.
Yari was accompanied by Governors Aminu Masari (Katsina), Simon Lalong (Plateau), Odom Emmanuel (Akwa Ibom) and Nasir El-Rufai (Kaduna) to visit the President on behalf of the National Economic Council.
The governor said a seven-man committee set up by the NEC to interface with the NNPC on the low revenue remittances to the Federation Account had met with the agency.
He said: "The meeting is decision in NEC that a seven-man committee was established to engage with the NNPC to discuss a way forward so that we can resolve some issues that are outstanding, more especially on the remittances to federation account.
"Yesterday, the seven-man committee sat with the NNPC group and then today we came to brief President about it.
"One of it is about how they are paying the Joint Venture Cash Call and we are seeing what is being remitted to the federal account for the entire people of Nigeria is lower.
"What is being paid as a result, as cash call, is higher than what is going to the Federation Account, and NEC is concerned about that.''
According to the NGF chair, NEC raised a committee under his leadership to engage with NNPC to discuss the way forward, "which we have discussed yesterday, so we came to brief the President about it".
He added: "We are not saying that we are being shortchanged as governors or as a state.
"But the entire federation is being shortchanged by these activities."
The governor said one of the responses of the NNPC was that since 2010 there was no payment of JVCC when oil was $110 per barrel up to when Buhari took over in 2015.
Yari said: "So what they are doing now, why the account of the federation is always being low is because they are paying twice, paying the existing at the same time paying the arrears.
"So we sat down with them to fine-tune how best we are going to get the partners to understand where we are."
Yari noted that the position became important more especially where the oil price had started picking up.
"The prices are becoming moderately good and then we are slightly out of recession and then we want to sustain that tempo so that at least the gross can be retained," he stated.