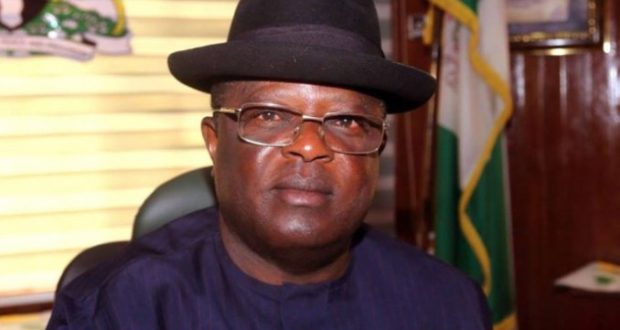 Governor David Umahi of Ebonyi on Thursday said that the state government would empower 13, 000 Ebonyi indigenes with N2.6 billion within the next three months.
Umahi made the disclosure during a meeting with political, social, religious and other stakeholders on the importance of the continuous voter registration exercise.
The governor said the beneficiaries would receive N200, 000 each to start businesses of their choice as the amount could be increased to N400,000 with the support of the Bank of Industries.
He said: "Stakeholders are therefore, enjoined to compile the names of the beneficiaries from our various communities and training programmes will be organised for them for effective utilisation of the funds.
"Emphasis should be placed on women, youths and the vulnerable, as no other state has empowered its people more than the present Ebonyi government.''
Umahi urged the stakeholders to assist in re-orientating the youths to embrace self-sustaining ventures, instead of craving for political appointments and white-collar jobs.
He said: "Politics will become unfashionable in the next 10 years as people will only sustain themselves with what they can do with their hands.''
He noted that the state would target the registration of 2.5 million persons to improve on its statistics of having 1.5 million persons below the registration age.
Umahi said: "Massive participation in the voter registration exercise would enable us to negotiate our way to the top as we strive to record the highest number of registered voters in the South-East zone.
"We should embark on house-to-house campaign to ensure massive registration, especially from those that are qualified but are temporarily not registered.
"We have set up committees to ensure the success of this exercise as they will become station rooms in the polling units, wards, councils and state levels.''
The governor said that workers could be exempted to register within the next two weeks but those who absent from work and fail to register would be severely punished.
He said: "The exercise should be devoid of political undertone as the Inter-Party Advisory Committee should organise political outreaches to ensure that everyone participates in the exercise.
"Anybody who truncates the exercise will be physically dealt with and such person should be reported to security agencies and Independent National Electoral Commission among others.''
Rev. Fr Abraham Nwali, Chairman, Christian Association of Nigeria, Ebonyi Chapter, urged the people to actively participate in the voter registration exercise because such had biblical undertone.
Nwali said: "It is the duty of the citizens to participate in exercises that will produce good leaders whom God will use to fulfill his numerous promises to his people.''
The News Agency of Nigeria reports that stakeholders from various sectors of the state pledged their commitment to ensure the overall success of the exercise.