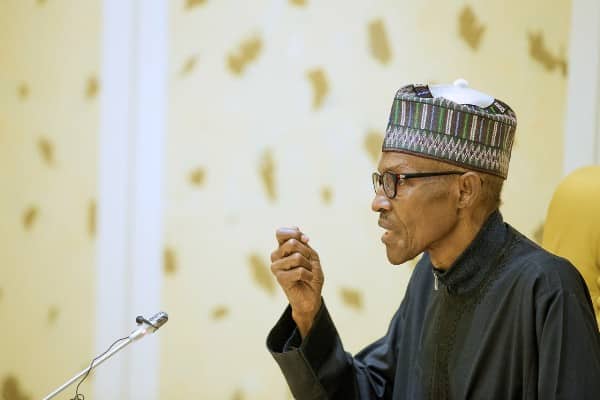 Fulfill your campaign promises to Ndigbo, Muslim community tells President Buhari
 The Muslim community in Ebonyi State has appealed to President Muhammadu Buhari to fulfill his 2015 campaign promises to the South East region.
The Muslim community in Ebonyi State under the auspices of Muslim Ummah Council of Nigeria, via a statement issued on Tuesday in Abakaliki, urged the zone to use Buhari's Tuesday visited to Ebonyi State to key into national politics.
The statement was signed by Sheikh Adam Idoko, the Coordinator, South-East Operations of MUCON, and Dr. Haroun Ajah, the Executive Secretary South-East Coordination.
MUCON noted that the Igbo nation had played strategic role in the socio-economic, political evolution and development of the country.
The group stressed that the President's visit would further strengthen the unity of the Igbos and fast-track political and economic development of the area.
The statement read: "The Muslim Ummah Council of Nigeria, South-East co-ordination, highly welcome His Excellency, President Muhammadu Buhari, President and Commander-In-Chief, Federal Republic of Nigeria to the South-East of Nigeria for his 2-day official visit to Ebonyi and Anambra states of Nigeria on November 14 and November 15, respectively.
"This is a great opportunity for the good people of South–East of Nigeria to consolidate on the need to move Ndigbo into the political mainstream of the Nigeria project as the surest way for promotion of the Nigeria presidency of Igbo extraction come 2023."
Buhari is billed to visit Anambra State on Wednesday, while Ebonyi State declared Tuesday work free day to enable workers accord the President rousing welcome.