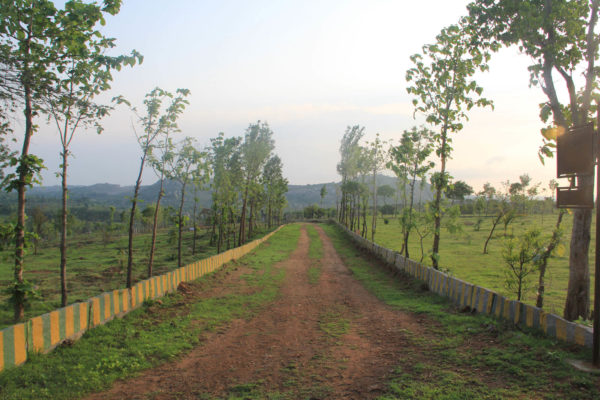 Stakeholders in the agricultural sector say delay in payment for seeds, supplied under the Growth Enhancement Support Scheme, can hinder the nation's food production.
The stakeholders made the observation on Wednesday at a workshop on National Seed Production and Financing Planning in Abuja.
The workshop was organised by the Alliance for Green Revolution in Africa, under the auspices of Micro Reforms for Africa Agribusiness.
Olafare Richard, the President, Seed Entrepreneurs Association of Nigeria, who declared the workshop open, expressed worry that seed companies in Nigeria were still being owed since 2014.
Richard expressed regret that the development had exposed several seed companies to embarrassments from various banks, which gave them loans to finance the project.
Richard said the seed sector in Nigeria was viable and attractive to potential multinational investors, adding that the growing participation of the investors in the sector aptly confirmed his assertion.
He stressed that improved seed supply was the starting point for any meaningful agricultural development of any country.
He said: "Use of improved seeds in Nigeria is still very low, less than 20 per cent, relative to other countries, especially in east and southern Africa that record well above 60 per cent.
"Widespread poverty and the small size of farm holdings make support to farmers necessary, if they are to sustainably use improved seeds and other novel farm tools.
"Members of SEEDAN are worried that the delay in the payment for the seeds supplied under GES has heightened interest burden, frustrating the seed sector."
Richard, however, commended the Federal Ministry of Agriculture and Rural Development, seed related agencies and commercial banks for the roles they had been playing to syndicate credit facilities for seed businesses.
He said this had enabled most companies to modernise seed process lines and expand production processes.
Dr. Philip Ojo, the Director-General, National Agricultural Seeds Council, said the use of high-quality seeds had played a significant role in enhancing farmers' productivity and agribusiness in the nation.
Ojo stressed that the country's efforts to attain food self-sufficiency and become a net exporter of food would, however, remain a mirage if the production and distribution of improved seeds were not given the required attention.
He advocated increased government support for the development of the seed industry in the country.
Prof. Abraham Ogungbile, in his paper on: "Nigeria's Seed Industry: The Journey so Far," argued that seed was the most important input in all-plant-based agricultural systems.
Ogungbile said the seed industry determined the upper limit of yield potential as well as the ultimate ecstasy of other inputs such as fertilisers and agro-chemicals.
He said: "Access to good-quality improved seeds is the most important ingredient for achieving substantial output increases that can lead to farmers' economic empowerment and poverty alleviation."
The stakeholders called on the National Assembly to ensure the quick passage of the Revised Seed Bill, which was aimed at protecting the rights of seed producers and eliminating unauthorised seed dealers in the sector.