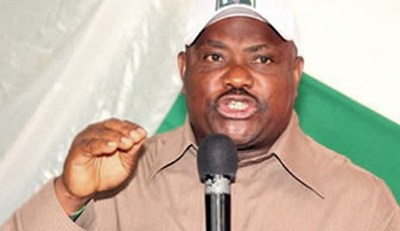 The Federal Government has granted approval for immediate employment of about 1,000 teachers of Mathematics and English Languag.
This is towards addressing the shortage of teachers in these critical subjects.
The Minister of State for Education, Barrister Ezenwo Nyesom Wike, stated this.
The Minister dropped the hint at the National Mathematical Centre, Sheda, Abuja while declaring open the Batch One of a two-week capacity building workshop for Mathematics and English teachers in Federal Unity Colleges.
Wike warned the 144 participants of the workshop to justify government's financial commitment to the project and directed the workshop facilitators to conduct an evaluation test at the end of the exercise, which would serve as guide for the government as to who is fit to be retained as teachers in these subjects.
According to him, it would not be business as usual for both principals and teachers in Federal Unity Colleges, stressing that sentiments would not be entertained from any quarter in terms of posting and transfers in the colleges.
He maintained that the Colleges must uphold their role as standard bearers for secondary education in Nigeria in line with the transformation agenda of President Goodluck Jonathan's administration.
The Permanent Secretary, Federal Ministry of Education, Dr. Mac John Nwaobiala, attributed the appalling performance of students in Mathematic and English Language partly to poor teaching methods, hence he described the workshop as a step in the right direction.
The Director of Basic Education in the ministry, Barrister D. C. Uwaezuoke, commended the Minister for his trail blazing role in reintroducing training programmes for teachers, quoting some of the participants as saying that they never received such training in the last 15 years.
The Director of National Mathematical Centre, Prof. A. R. T. Solarin, said that students' performances have recorded significant improvement in selected pilot schools for Mathematics Improvement Project from 43 per cent in 2006 to 77 per cent in 2008, even as he observed that mathematics teacher/ tudents' ratio still remains 1:350 nationwide.