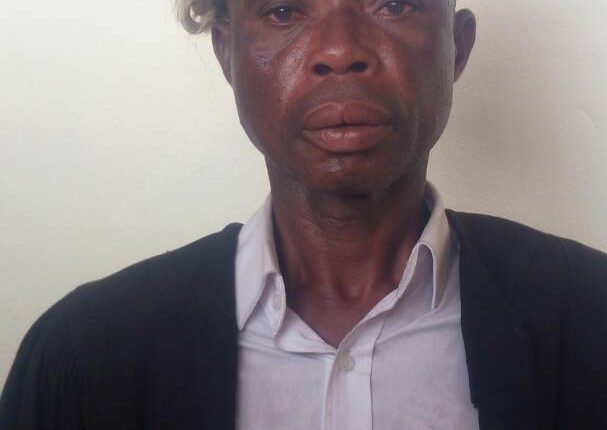 Fake lawyer practicing for 15 years arrested
The saying that everyday is for the thief but one day is for the owner could not be truer than in the case of one fake Barrister Chris Elisha, who had been practicing as a lawyer for the past 15 years without being spotted.
However nemesis caught up with him on Tuesday at Ojo Magistrate  court where he appeared on behalf of an accused person but found it difficult to move a motion for the variation of the bail condition of his client.
Elisha's predicament did not go unnoticed by one Barrister Nnamdi Samuel Nwafor, who challenged his qualification.
According to Nwafor, a newly qualified lawyer that is yet to cut his teeth at the bar would have been able to move a motion without qualms.
The hot argument between both men attracted the attention of other lawyers and the Court duty policemen.
The officers took the suspect to the nearby Ojo Police Station where he confessed that he is a mere "charge and bail lawyer" who had been practising for the past 15 years.
He claimed he was more into corporate law practice and does little of litigation.
He stated further that he read law at Eastern Ukrainian University in the former Soviet Union, but had no certificate to show for it.
Elisha told the police that he is a native of Avodim Ubakala in Umuahia South Local Government Area of Abia State.
The suspect is currently undergoing interrogation at the X-Squad  Section of the State Police Command Headquarters and would be charged to court at the conclusion of investigation.
Owing to this, the Commissioner of Police, Lagos State, Edgal Imohimi, warned that policemen are in every nook and cranny of the state and have been mandated to apprehend anybody perpetrating illegality no matter how highly placed.
Imohimi further admonished professional bodies to double check their members in order to fish out the quacks in their midst.