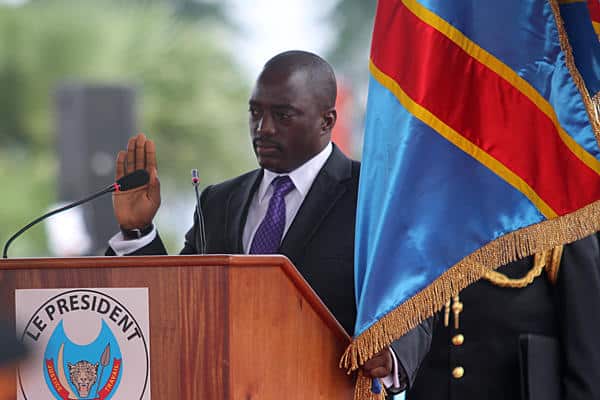 Facing multiple security crises, Kabila reshuffles top cops
President Joseph Kabila of the Democratic Republic of Congo on Tuesday replaced senior police chief and commanders as security concerns rise following his refusal to step down when his mandate expired.
Kabila, in a decree, named Dieudonne Bahigwa to replace Charles Bisengimana as chief of the national police.
Bahigwa is a veteran army general who led military operations in eastern Congo in 2009 against the Democratic Forces for the Liberation of Rwanda, one of the largest and most dangerous armed groups operating in the region.
Sylvano Kitenge was named to replace Celestin Kanyama as head of police in Kinshasa.
Kanyama came under U.S. and UN sanctions in 2016 for alleged human rights violations by the police in suppressing anti-Kabila protests.
Mass prison breaks, kidnappings, rising militia violence and surging lawlessness have increased since Kabila failed to step down in December.
Kabila's refusal to step down has raised fears Democratic Republic of Congo could slip back into the chaos and conflict of the turn of the century that killed millions.
No fewer than 4,000 inmates escaped from Kinshasa's main prison in May.
Assailants have killed two people and wounded six police officers in an attack on Friday on the city's largest market, leading some Kabila allies to call for a state of emergency.
A presidential election to replace Kabila, in power since 2001, was scheduled for November 2016 but was postponed due to delays registering voters.
Congo's election commission head said earlier in July that it would probably not be possible to hold the vote this year, leading Kabila's opponents to threaten further street demonstrations.