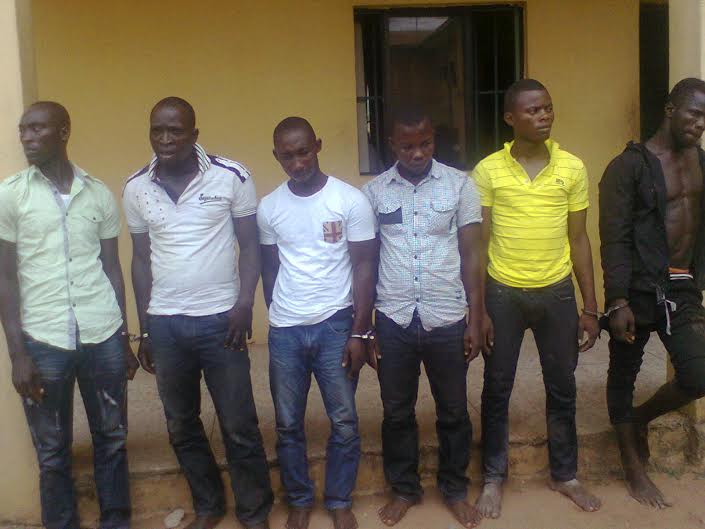 Some of those who kidnapped Ebikeme, the son of former Minister and foremost Ijaw leader, Chief Edwin Clark, have been arrested by the police.
They were paraded on Monday by the Delta State Police Command in Asaba Delta State.
Attached here is their picture while the story will be on this site very soon.