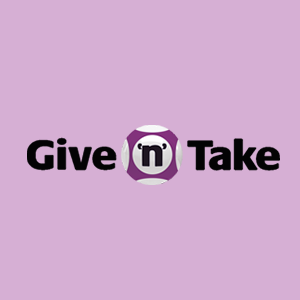 Sidney Osahon, 35, an Engineer from Edo State, who won the "Give 'n' Take N20 million" National Jackpot Bonanza, said his landlady almost ejected his family hours before he won the lottery.
Osahon, who disclosed this at a news briefing organised by Give 'n' Take National Lottery in Abuja, said he was threatened by his landlady on his way to claim the prize.
He said his family was being threatened by his landlady before he received the call that changed his life.
He said: "My mother is still alive, my father passed on last year.
"So we couldn't pay our rent and we were almost thrown out of our house.
"My landlady gave us quit notice.
"As I was coming out to claim my prize, she sent a text message that she will soon be at the house to give me a show down."
Osahon revealed that he had been playing the Give 'n' take National lottery from the beginning in June 2017, but just got lucky now.
He narrated: "Last week Sunday while watching the jackpot, and I saw my ticket number, I was in tears, I told God that I was tired of embarrassment of rent and I am moving into my house.
"The interesting thing about this win is that there was another bonanza draw.
"The first one, I did not win.
"But the person who won apparently did not show up to pick his ticket.
"What this means is that if the person had showed up, I wouldn't have been the winner, but God just got it for me.
"Today I am N20 million richer.
"The whole thing is like a dream but I am living that dream.
"I say a big thank you to Give 'n' Take national lottery.
"They have changed my life for good.
"Now I am a landlord."
In his address, Jolly Enabulele, the Managing Director, Give 'n' Take National Lottery, said the N20 million lottery prize from available records is the biggest in the history of lottery in Nigeria.
He added that a winner emerged for the N20 million bonanza of National Jackpot after 29 weekly Rollover.
Enabulele said: "Today, we are bold to inform you that so many millionaires have been made in this lofty venture of giving back to the society through lottery business and good courses."
He noted that the bonanza was done to reward the loyal players who trusted the brand and identified with it since its inception in June 2017.
He said: "One of these millionaires is Mr. Sidney Chukwuweike Osahon with ticket number 706431113814 that emerged the lucky winner of the whooping sum of N20 million National Jackpot Bonanza last week."
According to him, Osahon played the National Jackpot on November 27, 2017 at 06:24:36 hours with N100 on our web play and had his main National Jackpot stake numbers as 20-28-04-31-27 and Yobe State as his State Powerball.
Enabulele added that the National Jackpot Bonanza winner being unveiled emerged after a total of over 17,300 tickets bought from October 1, 2017 to January 7, 2018.
The MD said the electronic draw was televised on NTA, WAP TV and Greetings 105.7 FM including all our social media platforms.
He added that the cheque will be officially presented to him on January 14 during the live National Jackpot Game show by the Director-General of National Lottery Regulatory Commission.