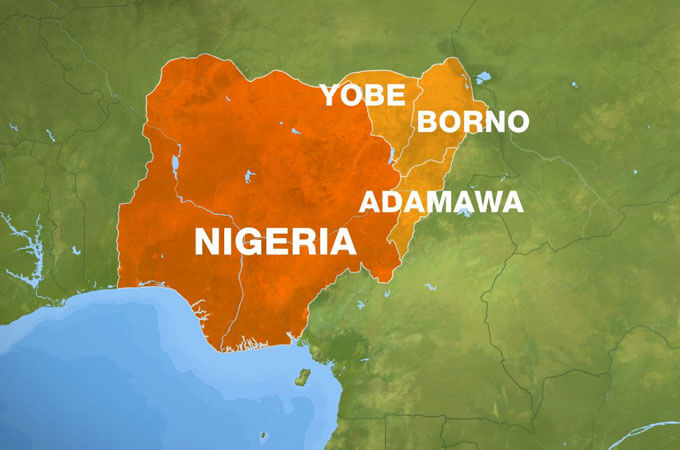 Donors raise $869m in emergency aid for North East Nigeria, Lake Chad Basin
Donor countries who met in Oslo raised $869 million (634 million euros) in emergency aid to address the humanitarian woes caused by Boko Haram terrorists in North East Nigeria and the Lake Chad Basin.
The News Agency of Nigeria reports that the UN says the eight-year conflict between the Nigerian Army and Boko Haram militants has devastated the region.
The amount was pledged over three years and was aimed at helping 10.7 million people in need.
The UN has previously said it hoped to raise $1.5 billion in 2017 for the region, which includes Nigeria, Niger, Cameroon and Chad.
Norwegian Ambassador to Nigeria, Jens-petter Kjemprud, told the New Agency of Nigeria in Abuja that the conference was hosted by Norway in conjunction with Nigeria and Germany to support aid operations in the region.
According to him, the humanitarian crisis in the North East made Nigerian government to approach the international community to ask for assistance.
Kjemprud said: "Your own government and the Norwegian Government brought the initiative of  the humanitarian conference.
"It was basically for Nigeria because bulk of the conflicts was from North East in Borno.
"So we arranged this conference with the UN and the outcome so far from the appeal made by the UN to the global community is encouraging."
According to Kjemprud, more than 86 per cent of the appeals has been honoured.
He said: "This is an ongoing process.
"The Nigerian Government incorporation with UN preparing the appeal for 2018.
"Norway has committed itself to be supporting of the 2018 appeal and for the continued humanitarian assistance to the North East."
The Foreign Affairs Minister, Geoffrey Onyeama, had told NAN that the fund was to assist Lake Chad basin countries to bear the brunt of Boko Haram crisis.
Onyeama said: "UN is disbursing a lot of the fund and a lot of it is going into relief and food materials for the Lake Chad region countries."
The minister commended the UN for the role it played in organising the donor conference.
He said: "We appreciate very much the role the UN has been playing to assist us address the serious humanitarian challenges we are facing in the northeast of the country."
NAN.