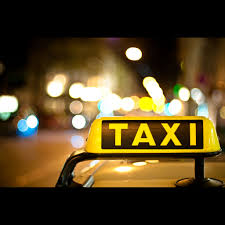 A driver with the Delta City Taxi, one Robert Ojeru, has been arrested for defiling pupils of Ozigwe Primary School, Asaba, one after the other.
The driver, The Eagle Online gathered, joined the Delta State Government's free transport for school children after Governor Emmanuel Uduaghan rolled out over 500 buses to cushion the effect of fuel subsidy removal.
The incidence assumed a dangerous dimension on Thursday when one of the parents of the affected pupils (names withheld) raised an alarm after observing unusual behaviours in her wards, prompting her suspicion.
According to her, my daughter told me that the bus driver took them to an uncompleted building behind the popular private school along Okpanam town, Marble Hills Nursery, Primary and Secondary School where he forcefully removed their cloths "and threatened not to carry us free again if we tell anybody."
She further said her kids told her that the driver would force them to remain in the bus after dropping other unsuspecting kids and zoomed off to the usual uncompleted building where he rapes them serially before allowing them to go home.
Bewildered, the parent raced to the Divisional Police Headquarters, Okpanam, wondering why and how the randy driver would have been engaged school children in canal affairs.
The victims, two girls, age 13 and 14, have been taken to an undisclosed Government Hospital for prompt medical examinations and the necessary laboratory tests.
The visibly furious mother of the girls at the police station lamented how the driver was working to against the good intention of the Government of the state.
She said: "I want justice on this matter for the sake of other innocent children. Let the state government wade into this case. I want to appeal to the police to do a thorough investigation and charged the driver to court."
She also urged parents to be mindful of their children especially the girl child when they return from school.