Asaba, the Delta State capital, was agog on Tuesday following the commissioning of 64 roads constructed with N27.6 billion by the Delta State Governor, Dr. Emmanuel Uduaghan.
The 64 roads were among the 156 numbers of roads, measuring 114.22km, awarded by the state government only within the Asaba metropolis.
Governor Uduaghan, flanked by his Commissioner for Works, Hon. Funkekeme Solomon, said out of the 156 roads, 75 have been completed.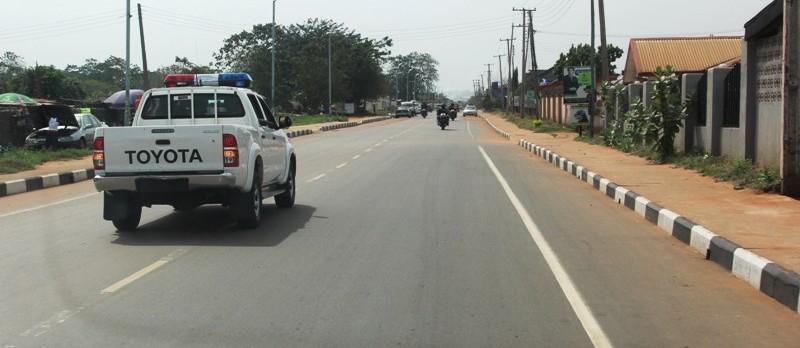 While he listed the completed ones to include the Old Anwai Road, Delta Broadcasting Service Road, Legislative Close, Labour House Road Extension, Presidential Lodge Road, internal roads of the state's Legislative Quarters, Junior Staff Quarters Road, Ezenei Avenue Road, High Court Road, Federal College of Education (Technical) Road, Dennis Osedebay Road, St. Bridge's Grammar School Road, among others.
Eighty-one others are at various stages of completion at the state capital.
The governor revealed that his administration has expended over N440 billion on construction of 270 township roads awarded by the state government statewide since inception in 2007.
He said: "In this regard, over N440 billion has been committed to civil engineering infrastructural development in various spheres, which include roads, bridges, flyovers, airport development."
Uduaghan appealed to the people of Asaba and its environs to continue to support the Peoples Democratic Party administration in the state and at the national level for more of people-oriented projects.
The Asagba of Asaba, Obi (Prof.) Chike Edozien, represented by Obi Patrick Onyeobi, urged the governor and any incoming administration in the state to continue to accord Asaba, the capital city, its pride of place.