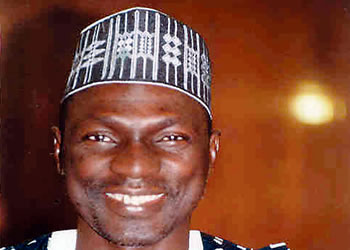 The Peoples Democratic Party has described the defection of some of its elected officials to other parties as "unwise decision" for which they will "pay a political price".
The National Chairman of the party, Senator Ahmed Makarfi, stated this at the PDP caucus meeting held in Abuja.
Makarfi said the PDP would reclaim the seats won by its former members, who defected to other parties.
Markarfi said: "For those, who are running helter scatter for one reason or the other to say they are cross carpeting.
"There is no division in PDP and it is unfortunate, but they will pay a political price for such unwise decision.
"I assure you, it is painful to lose anybody, but it was unwise decision taken by them.
"I assure you what is coming to PDP is much larger than what you may have contemplated and left PDP.
"So I am not bordered in the sense that it is a temporary setback, but more for them, because we are going to reclaim the seats, which they are occupying, because there is no division in PDP."
Makarfi also disclosed that PDP would hold a larger stakeholder's caucus meeting of PDP on Thursday next week in Abuja at a venue to be made public soon.
On his part, the Deputy Senate President, Senator Ike Ekweremadu, said the PDP was already reaching out to some other political parties in its effort to regain power.
He said that the meeting and the appointment of Governor Ayodele Fayose of Ekiti as the Chairman of the PDP Governors' Forum were new developments for the party.
Ekweremadu said: "What you are seeing today is the party's efforts to rebuild and reposition itself ahead of 2019.
"Going forward, you are going to see other developments.
"We are also reaching out to a number of political parties, who are prepared to come on board to join us to rebuild our country, to regain our country, to be able to roll back recession.
"We are looking forward to a new, improved PDP and we believe that this development will usher in a new era for PDP."
Ekweremadu congratulated Fayose on his emergence as the Chairman of the forum, while also commending the forum for the decision to make the governor its chair.