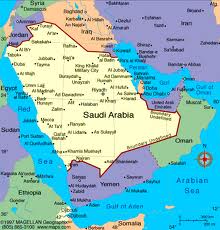 Deaths from MERS rise to 282 in Saudi Arabia
Tareq Madani, the President of the Medical Council Advisory Centre, said in Riyadh that the data review led to discovering other confirmed cases that must be added
Saudi Arabia's Ministry of Health said on Wednesday that deaths from the Middle East Respiratory Syndrome corona virus had risen from the previous figure of 190 to 282.
There are now 688 confirmed cases in the kingdom since 2012.
Tareq Madani, the President of the Medical Council Advisory Centre, said in Riyadh that the data review led to discovering other confirmed cases that must be added.
He said the number of new registered cases continued to decline over the past few weeks.
Glenn Thomas, the spokesman of the World Health Organisation, commended Saudi authorities for the review, saying it had improved the monitoring of the disease.
"In the last couple of weeks, we have seen a lot more cooperation and support and Saudi Arabia is working in a more systematic way of recording and reporting," Thomas said.
The Saudi Government had been criticised by international health experts over its handling of the outbreak, which had spread internationally.
Cases have been reported in several Middle Eastern countries, elsewhere in Asia and in the United States.
MERS has similarities to the SARS virus which broke out in Asia in 2003.
It is deadlier, but has a lower rate of transmission.
Symptoms include fever, pneumonia and kidney failure.
Saudi authorities have warned people to wear protective gear when handling camels, which are thought to spread the virus.
dpa/NAN.