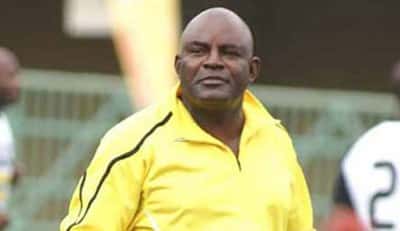 Christian Chukwu, Rangers FC of Enugu Technical Director, has expressed concern over the team's strikers' poor on-target finishing at goal.
He told the News Agency of Nigeria in Enugu on Monday that the team's finishing at goal needed to be worked upon for them to retain their winning ways in the ongoing league.
Chukwu said: "Rangers FC will only need to work on its goal-scoring finishing in getting back to its winning streak once more."
Chukwu, a former coach of the Super Eagles, attributed the lapses in the team's striking ability to some of the new players introduced into the club.
He, however, expressed optimism that with time, the new players would blend with the team's style of play.
He said: "Apart from that, we currently have a formidable team, especially when you take a critical a look at the team.
"The only thing lacking is that perfect and on-target finishing for our strikers, especially the newly signed-on players.
"However, we will continue to work on the new players who have already shown signs of blending well with our style of play.
"They have also started to understand their team mates in the pitch of play."
The technical director said that he was optimistic that Rangers FC would be battle-ready when the 2016/2017 Confederation of African Football Champions League begins.
NAN reports that Rangers' CAF Champions League campaign will start in the first week of February.
The club also picked the three maximum points at the ongoing Nigerian Professional Football League by defeating El-Kanemi Warriors 1- 0 at the Nnamdi Azikiwe Stadium, Enugu on Sunday.