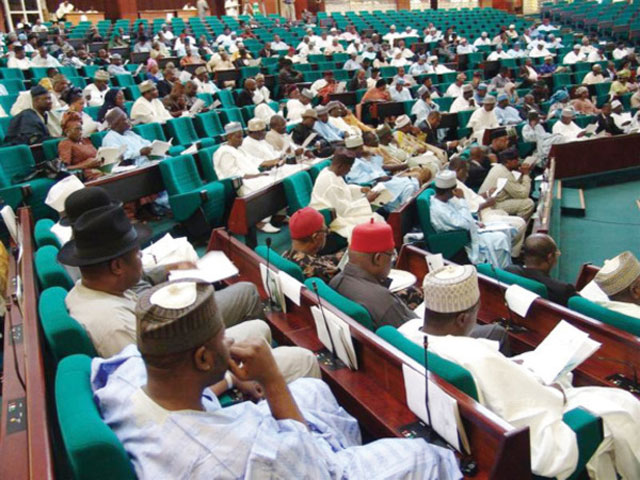 CCT vs Saraki: Reps blame AGF, Magu for manipulating legal system
The House of Representatives on Thursday condemned alleged manipulation of Nigeria's legal system by Attorney-General of the Federation and the Acting Chairman of Economic and Financial Crime Commission.
The House also summoned the AGF, Abubakar Malami, for explanation on alleged manipulation of Code of Conduct Tribunal case involving President of the Senate, Dr Bukola Saraki.
This was sequel to a motion under matters of urgent public importance by Hon. Yakubu Barde.
Moving the motion, Barde expressed concern that Chairman of Code of Conduct Tribunal, Danladi Umar, had been charged with corruption at the Federal Capital Territory High Court by the EFCC.
He explained that the same EFCC and the Malami had previously cleared Umar of the same allegations that formed the basis of the fresh two-count charge.
Barde said: "Any possible convictions or findings which the CCT may make from the same Danladi Umar, may be rendered null and void by the Court of Appeal, thereby frustrating the course of justice.
"The House should also recall that this same EFCC and AGF are equally prosecuting cases such as the case against the Senate President before the same CCT, which Umar sits as chairman.''
Taking turns, other lawmakers condemned the actions of the AGF and EFCC after the presiding officer, Yakubu Dogara, asked lawyers among the members, to educate their colleagues on the issue.
Hon. Razak Atunwa said: "The shenanigans and intrigues in the CCT and the trial of senate president are laughable. No doubt, there is connivance between the AGF and the EFCC against the senate president.''
Also, Hon. Aliyu Pategi said that the case against Saraki was an instance of political manipulation.
Pategi said: "EFCC and CCT are political tools used by the present government to witch-hunt perceived enemies.''
However, Hon. Mohammed Monguno said: "The presumption of innocence gives the judge the right to go ahead to preside over the matter.''
The motion was therefore, adopted by members when it was put to a voice vote by the Speaker.
Consequently, the Committee on Judiciary was mandated to interact with the AGF to ensure that sanity was brought back to the legal system.