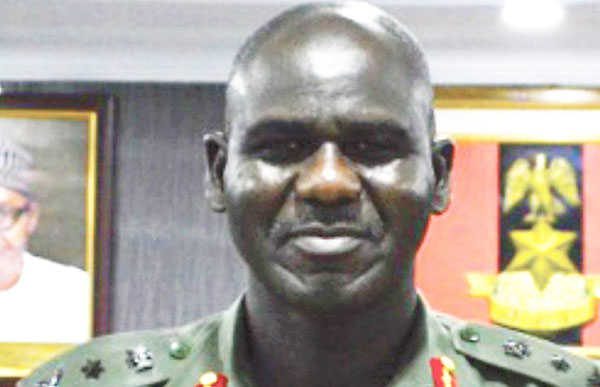 Buratai urges intelligence corps to redouble efforts for national security
The Chief of Army Staff, Lieutenant Tukur Buratai, on Thursday urged Nigerian Army Intelligence Corps to redouble commitments to ensure national security.
Buratai made the call during the inauguration of the remodelled and renovated two blocks of 45 rooms for NAIC Senior Non-Commission Officers and Soldiers at Ribadu Cantonment in Kaduna.
Represented by the Director of Military Intelligence, Major General Abubakar Tarfa, the army boss said Nigeria Army remained committed to the welfare of officers and soldiers.
Buratai said: "I, therefore, wish to use this opportunity to enjoin all personnel of the corps to redouble their commitment and work assiduously to ensure national security.
"This is because of my belief that one of the key motivators and incentives for personnel to meet the expectations of their constitutional roles is conducive environment which we will continue to provide across Nigerian Army formations."
Buratai urged the lucky occupants of the remodelled and renovated blocks to
maintain the building and avoid acts that would compromise its integrity and aesthetics.
He said that the project was completed within a record period of less than three months through direct labour, using local materials with no quality compromise.