President Muhammadu Buhari's daughter-in-law, Zahra B. Buhari, has graduated with a first class in Architectural Science from a university in the United Kingdom.
Zahra, daughter of Nasiru Ado Bayero, the Emir of Bichi, Kano State is the wife of Buhari's only son, Yusuf.
They got married on August 20, 2021 in Kano State.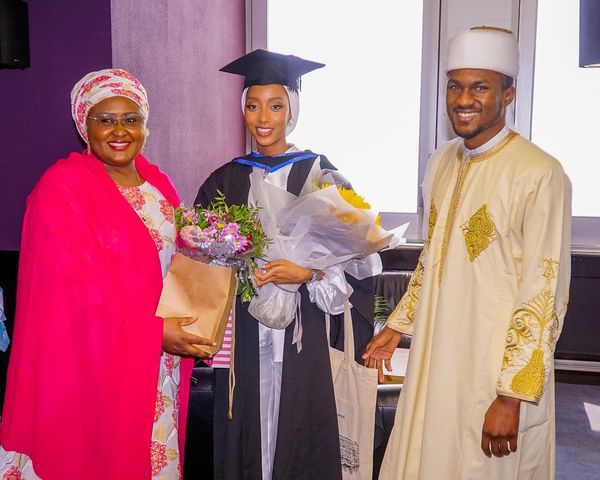 Celebrating her daughter-in-law, the wife of the President, Aisha Muhammadu Buhari, posted pictures from the graduation event on her Facebook page.
She wrote: "Congratulations to Mrs. Zahra B. Buhari on your graduation with First Class Honors in Architectural Science. Wishing you all the best!"