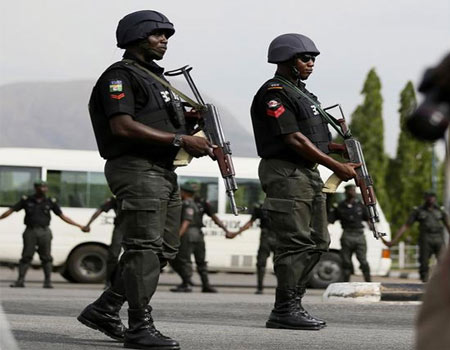 Soldiers and Policemen have been deployed to the Mpape, Abuja branch of First Bank of Nigeria Plc, where three armed men were sighted breaking in.
According to available information, the security men of the bank, who beat the robbers to their game, called for help as the robbers entered the banking hall.
It was gathered that the soldiers and policemen have surrounded the vicinity of the bank.
As at press time, they were said to be moving into the banking hall to smoke out the armed robbers.
Mpape is one of the numerous communities in the suburbs of Abuja.