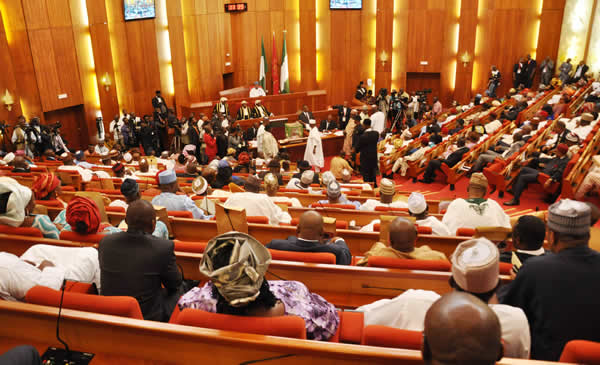 After over three hours closed door session, the Senate resolved on Tuesday to constitute a Joint National Assembly Committee to investigate the stealing of the mace inside the Senate chamber last week.
The Senate deliberated solely on the issue of the stolen mace at the closed door meeting, where the workings of the National Assembly was considered.
The President of the Senate, Dr. Abubakar Bukola Saraki, who made this known, commended the Sergeant at Arms who worked to ensure that the mace was not stolen.
According to Saraki, the committee should look into the issue of who was responsible and make recommendations to ensure something like that does not repeat itself again.
Saraki also directed the Senate Committee on Security to engage the Department of State Services and Police on the matter.