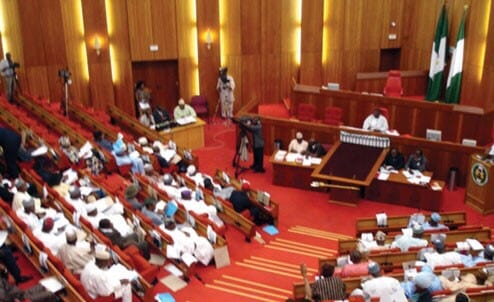 More sordid details are emerging on the spending of the funds allocated to the Presidential Initiative on the North East.
This followed the reading of the report of the Ad Hoc Committee probing the spending of the funds allocated to the presidential initiative by the Senate.
Contrary to the initial revelation that N200 million was spent on grass cutting, not less than N530 million was allocated for that purpose.
According to the report of the committee, chaired by Senator Shehu Sanni, the grass cutting contracts were allocated to top government functionaries.
The suspended Secretary to the Government of the Federation, Babachir Lawal, was one of those whose companies benefitted from the grass cutting contract.
Lawal's company, Rollavision, got N200 million for a grass cutting contract in Yobe State.
The Yobe State Government has since distanced itself from the execution of the contract, saying it was not aware of such.
So alao did the report say that Lawal lied when he said he resigned from the company before his emergence as SGF.
The report said Lawal still a signatory to the account of Rollavision until February 17, 2017.
This was confirmed by the Central Bank of Nigeria, the Senate Committee said.
The report also said the PINE spent a whopping N50 million on putting together a conference on the North East.
However, on the major focus of the initiative, which is the Internally Displaced Persons, only N2 million was discovered to have been allocated.
The report was still being read as at press time.