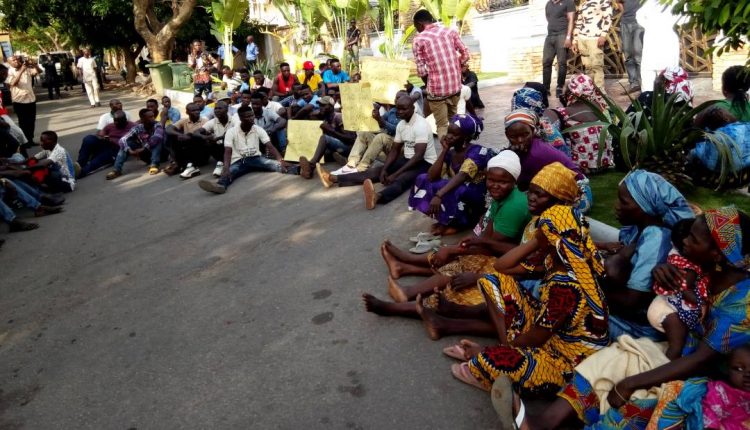 Breaking: Melaye agrees to appear before Police today, as IDPs spend night protecting his house
This announcement by Melaye came amid findings that Internally Displaced Persons from one of the camps in Abuja spent their bight at the entrance of Melaye 's residence in Abuja to defend him
Embattled Senator Dino Melaye has finally agreed to appear before and defend the allegations raised against him.
This announcement by Melaye came amid findings that Internally Displaced Persons from one of the camps in Abuja spent their bight at the entrance of Melaye 's residence in Abuja to defend him.
Melaye, who spoke on Twitter on Tuesday morning, said: "I will make myself available to the police today.
"My resolve to speak the truth and defend the poor masses of NIGERIA is Total.
"We shall overcome!!!"
The IDPs, who came in their hundreds, arrived at Melaye's house not long after the police cordoned off the area in the bid to arrest him.
But the IDPs, whom Melaye had identified with several times in the past, vowed that they would not shift grounds.
Melaye, the Chairman of the Senate Committee on the Federal Capital Territory, had visited the IDPs camps in Abuja several times.
He was accused by the police of gun running based on the allegation by a suspect who was arrested with guns in Abuja.
He was subsequently invited for questioning but has failed to honour the invitation.
Owing to this, the police on Monday, working with the Nigerian Immigration Service, prevented him from travelling to Morocco for an official function via the Nnamdi Azikiwe International Airport, Abuja.
Melaye, who was already aboard the aircraft, was then taken away by security operatives.