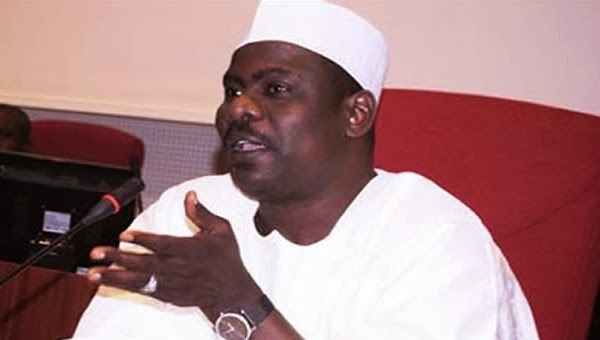 Boko Haram: Senator urges FG to quicken efforts at resettling IDPs
Ndume made the call when he featured at the News Agency of Nigeria Forum in Abuja.
Senator Ali Ndume has called on the Federal Government to hasten efforts at resettling Internally Displaced Persons whose homes were ravaged by Boko Haram.
Ndume made the call when he featured at the News Agency of Nigeria Forum in Abuja.
While commending efforts of the Federal Government in ensuring normalcy returned to the zone, the lawmaker said the plea for resettlement had become imperative as the people needed to start leading normal lives.
He said: "One of the major challenges that I am constantly facing from my electorate or my people is they want to go back home. They really want to go back home.
"We have IDPs in Abuja in 14 camps. I have stopped visiting them because each time I go there; they ask me, when are we going back home? And I have no concrete answer for them.
"I think the government should follow the insurgency with resettling the people.
"It is only when people are back to their localities, the schools take off, hospitals, the civil authority take off, then you will say that normalcy has returned to those areas."
Ndume also observed that IDPs were yet to be resettled even in some areas that had been retaken by the military.
He said: "In one or two areas, especially Marge and Abadan, the Nigerian Army took over that place for a very long time but the people have not been able to go back because the houses have not been rebuilt and this cannot be done by the state government alone.
"In fact that is why the whole world is so worried. In Norway last year, just within four hours, the international community raised over 240 million US Dollars.
"This year, as at last month, the international contribution for the humanitarian crisis has gone up to about 540 million dollars but the Nigerian government is budgeting just 45 billion which is too small.
"I am using this forum to call on the Nigerian Government to do more or to put in more."
Ndume urged the people to be patient as the Federal Government was doing all it could to ensure they were resettled.