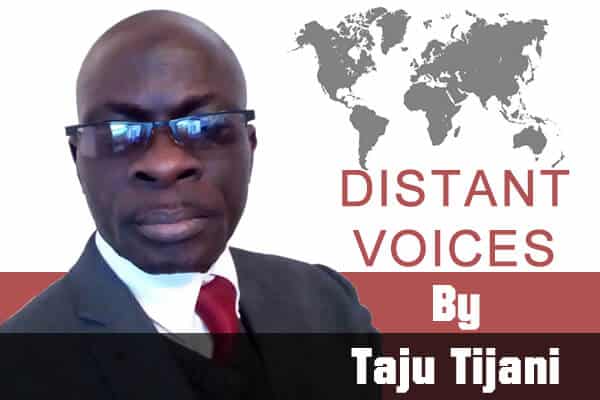 London is under a hysterical tremor. Fear has darkened my city's landscape through the ongoing and senseless death of our children through turf gang warfare. Black fathers, mothers and the entire black community are in mourning. Death among our kids has become the theme of debate in talk shops, barber joints, offices, churches, living rooms and on the trains.
Among the poor, black chattering classes there is palpable anger and direct accusation against the Metropolitan Police of failure to protect our kids and arrest the growing and uncontrollable menace of knife crime among predominantly black kids. Too much black blood are flowing through the city of London and as at yesterday, the number of killings this year has rose to 55. Medical personnel have compared working in a London hospital with an Afghanistan war theatre, with surgeons performing life saving interventions on young victims every day.
The statistics is chilling. In one London hospital alone, 163 people were treated for stabbings, 23 for gunshot wounds and this was between January 1 and April 6 this year. There are some blood sucking demons that have overpowered and overawed our community and our children are being exchanged as sacrifice. Nigerian names have been caught in the cross fire. The killing is defying solutions. As we send our condolences to the grieving parents, we have to come together as parents and begin to instil deep rooted Christian principles in the lives of our children in order to produce better and law abiding citizens.
However, Abike Dabiri-Erewa, the Senior Special Assistant to the President on Foreign Affairs and Diaspora, should desist from exploiting the killing of one among many black deaths. Abraham Badru, son of Enitan Badru, a member of Nigeria's House of Representatives, was a victim of the killing. So also was Israel Ogunshola (Izzy), other kids with unknown dads. Dabiri-Erewa should be ashamed for seeking justice for the son of a member of the House of Reps to the exclusion of other Nigerians killed on London streets. This is a thoughtless endeavour and a class mentality to protect a member of her own tribe. An attack on one Nigerian victim of knife crime in the UK is an attack on all other innocent Nigerians whose dads are not just a member of the House of Reps. What is wrong with this Isale Eko woman? Please leave us to grieve over these deaths and stop making political capital out of our loss. Yeye woman.
Last week, Lai Mohammed, the Information Minister, started the process of public shaming of political actors whose reflex for stealing public money is unequal anywhere in the world. After the fanfare what next? President Muhammadu Buhari and his administration may be making the longest looters' list on earth, but what really matters is what do you do with the alleged looters?
Already the list is heating up the polity. Mud is being thrown. Grenades are being lobbed. Even thieves are so embolden and are all calling the shots through the media. Femi Fani-Kayode, the talkative scoundrel who consistently believes that he is Nigeria's greatest gift, has been beaten his chest and counter-accusing the government's propaganda chief, Lai Mohammed, of insanity for alleging that he stole N866 million. It amuses me when Fani-Kayode and Dino Melaye, the two loudest political thugs in Nigerian politics, hug the media limelight and pirouette their innocence. How can you serve as a minister in Nigeria and not steal? Stealing is embedded in our DNA. And until Buhari lives up to the purpose of his second coming, that is to change Nigeria, the hope of Nigerians for a radical overhaul will remain a pipe dream.
So Mr. President, Sai baba, Ogbeni Buhari, what do you now do with the alleged looters of our common wealth? Are they going to be prosecuted? Or is there a plea bargaining scheme in place for them to return part of the loot? Are we going to see political thieves in Kirikiri Prison in the life of your administration or not? Is the list all-encompassing or parochial? What happened to all the former state actors who crossed over to the All progressives Congress when the fear of hurricane Buhari was set to sweep Nigeria in early 2015? Are they all clean skins? Or are we to wait for Looters' List Parts 3, 4, 5, 6, 7, etc…
Mere titillating of our taste bud with the names of public money plunderers without any whimper of prosecution and conviction shows the injustice of our kind of democracy. Nigerians could not afford not to see conviction – rule of law or not. Last Friday, a South Korean court jailed former President Park Geun-hye for 24 years over corruption charges, of collusion with the country's conglomerates. The court also fined Park, the daughter of a former military dictator, 18 billion won ($16.9 million) after finding her guilty of charges including bribery, abuse of power and coercion.
As I write, former Brazilian President Luiz Inacio Lula is on his way to a 12-year jail sentence for taking bribes from an engineering firm in return for juicy contract with state-run oil company. Mr. President, these two countries are deepening their democracy through proper justice and zero tolerance for corruption, especially in the rank of their leaders. The corruption charges leveled against both Park and Lula are nothing compared with charges on many of our politicians. In Nigeria we are not only shaming our justice system but also undermining the bedrock of our democracy. Politicians and military chiefs embezzled state money and are left to roam free. What message is President Buhari sending to the youths? Rule of law is the cheapest excuse any stupid and clueless leader will give as an impediment to prosecution. Is there no rule of law in South Korea and Brazil?
Former South African leader and murderer-in-chief of Nigerians in his country, Jacob Zuma, was hurled before a court on corruption charges relating to a $2.5 billion arms deal. He faces 16 charges, including fraud, racketeering and money laundering. Two months ago, he was Mr. President, but today he is accused number one. That is democratic accountability in action. The question is: when will Goodluck Jonathan, Olusegun Obasanjo, Ibrahim Badamasi Babagida and Abdulsalami Abubakar answer for the looting that took place during their tenure as commander-in-thief of the Nigerian state? Until all these people are brought to account for the total destruction of Nigeria through corruption, Buhari remains a political hypocrite, a coward and a deceiver.
. Tijani can be reached via [email protected] and www.ttsoundings.com.