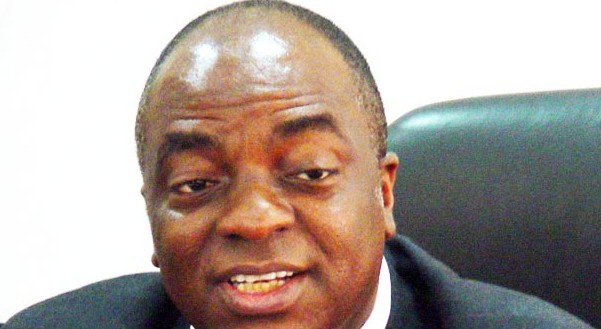 Bishop Oyedepo calls for peaceful succession to Olomu throne in Kwara
Bishop David Oyedepo of the Living Faith Church, aka Winners Chapel, has called for peaceful succession to the throne of Olomu of Omu-Aran in Irepodun Local Government Area of Kwara State.
Oyedepo, an indigene of Omu-Aran, made the call on Tuesday during an Annual General Meeting of Omu-Aran Development Association held at Omu-Aran City Complex.
The throne became vacant following the death of 64-year-old Oba Charles Ibitoye on December 1 during an illness.
Oyedepo urged the Olomu-in-Council and the ODA leadership to ensure transparency in the selection of the next king.
He said: "I think we are capable of handling our domestic affairs successfully by ourselves.
"We should not give room for external influence or rancour in choosing our leader or leaders.
"We have people of proven integrity and immense wisdom, including professors, permanent secretaries, industrialists and the likes in our midst."
The cleric said the death of some kingmakers within the year called for more prayers by the community.
The ODA President, Chief Bisi Adeyemi, said the association had embraced peace, unity, education, security and infrastructure maintenance as catalysts for socio-economic development of the community.
Adeyemi said the association had given attention to the town's waterworks, Agbaa River bridge and some road projects.
Adeyemi called for donations toward the rehabilitation of the Omu-Aran City Complex to enable it to continue to serve the purpose for which it was built.
"The community is lucky to have three 500 KVA and 300 KVA transformers to boost power supply," he remarked.
Chief Festus Awoniyi, the Peru Tayero of Omu-Aran, who led the Olomu-in-Council, urged the people to remain united and peaceful.
Awoniyi said the council was working tirelessly to ensure that the death of Ibitoye would not create unnecessary vacuum in the administration of the community.
The Chief Imam of Omu-Aran, Alhaji Sodiq Afolayan, urged the community members to use dialogue rather than confrontation to resolve disputes.
Chief Jide Adebayo, the Chairman of Omu-Aran Festival of Clubs 2017, announced the postponement of the festival scheduled for December 30.
Adebayo, a former Director of the News Agency of Nigeria, said the postponement was in honour of the late Ibitoye.