About 13 locations have been visited by a team from the Bayelsa State Ministry of Agriculture and Natural Resources and that of African Atlantic Gulf of Guinea Fisheries (AAGGF) to select suitable locations across the three senatorial zones for the massive aquaculture projects coming to Bayelsa State.
The team led by the Commissioner for Agriculture and Natural Resources, Mr. David Alagoa and Prince Patrick Osobase of AAGGF, visited different river and sea sides at Swali, Ox-bow lake in Yenagoa, and River Nun by Sampou, Kaiama and Odi communities.
The team also visited Agudama-Ekpetiama, Sagbama town, Akiplai, Ogbia town, Sabatoru, Nembe, Twon Brass and Okpoama beach.
The visit to these locations followed the recent tour to Greece by a delegation led by Senator Douye Diri, Governor of Bayelsa State, to see and appreciate the various projects to be replicated on Bayelsa soil and water.
The state government had in June 2021 signed a Memorandum of Understanding with AAGGF to facilitate the commencement of the multi-billion naira project from the European fishing consortium that includes some Nigerian firms for them to set up 300-hectares offshore aquaculture farm, 20,000-metric tonnes capacity fish processing plant and a boat building yard in the state.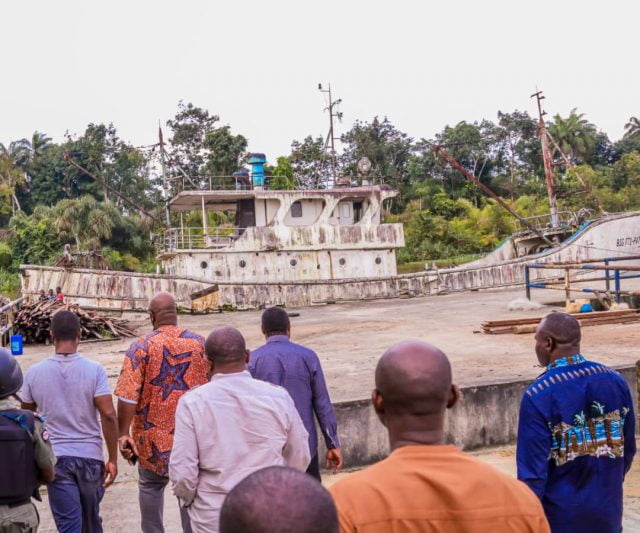 The Commissioner for Agriculture and Natural Resources, Mr. David Alagoa, who spoke in an interview after the three-day visit said the entire state and Nigerians were waiting for the takeoff of this life-changing experience and that the governor is very excited at the economic boost and creation of about 4,000 jobs coming through the projects.
"We've been round the three senatorial districts in the last three days. On Friday, we were in Odi, Sagbama, Sampou and many other places. Then, we were in Ogbia and Nembe.
"Today, we went to Brass, and what we are trying to do is to give the investors who are coming from Greece lots of options. We want to see them ahead of their visitation which will probably happen next month, so that when they come they can say, yes, we've been here and here. Every place we visit, we send the GPS location to them in Greece so they will now make their assessment and surveys," Alagoa stated.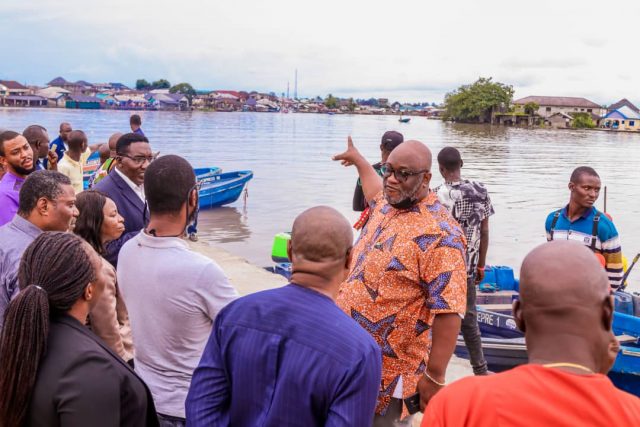 Also, the Head of the Lead Consultant, Prince Patrick Osobase, said they were happy to be part of the big vision of the Prosperity Administration to diversify its economy away from oil to agriculture and that it was a good thing that the team has concluded the first phase of sites visitation.
Prince Osobase said, "Next month, October, the inspection team from Greece Athens will visit Nigeria, Bayelsa, Yenagoa to ascertain the lands and locations for the kick-off of agricultural revolution to diversify Bayelsa's economy.
"The inspection team has sent back GPS locations so that before they come for the inspection visit, they can have an idea of the layers of the land. It will be a rewarding visit. Agriculture is very key to diversification of the state's economy and Governor Diri has shown that he is a visionary leader taking this right decision on aquaculture."
On the government inspection team were the Deputy Chief of Staff, Dr. Peter Akpe; Permanent Secretary, Ministry of Agriculture and Natural Resources, Mr. Damini Clever Ebiwari; his Trade and Investment counterpart, Patience Ranami Abah, and Technical Adviser on Protocol, Mr. Joe Waribagha.