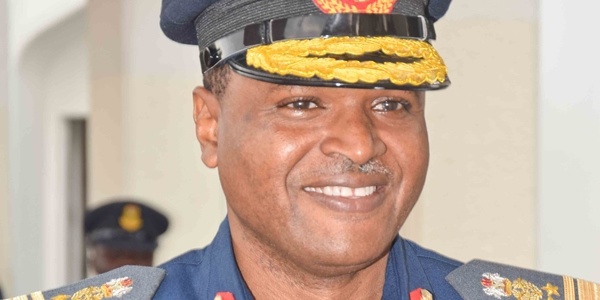 Battle ground 'too hot' for insurgents, hence shift to soft targets – CAS
The Chief of Air Staff, Air Marshal Sadique Abubakar, says the battle field has become "too hot" for Boko Haram insurgents, hence their resorted to attacking soft targets.
Abubakar stated this Monday while addressing officers and men of the Air Component of "Operation Lafiya Dole" in Yola, Adamawa State.
He said: "The battle ground is extremely hot for them and that's why they are looking for soft targets."
Abubakar noted the setback recorded with the recent kidnappings and incidents of suicide bombings, stating that the security situation was better now when compared with what obtained some years back.
While urging the officers and men to put more effort in containing the remnants of the insurgents, he assured them of the commitment of the force to improve their working condition and welfare.
Abubakar said that NAF had recorded the feat of over 9000 hours of flight within the past two years in the fight against insurgents, and would sustain the tempo in ensuring the safety and security of the nation.
Abubakar said: "I am here to commend your efforts and urge you to work harder to justify the huge amount of tax payers money being expended in this operation.
"I am also here to listen to you for advice or any challenge being faced."
Highlights of the CAS visit to Yola are special meetings held with officers and men and the inspection of some facilities and projects at the Yola Air Force Base.