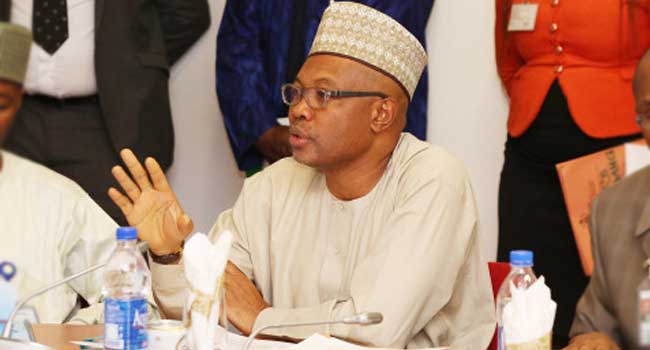 Aso Rock clinic in bad shape as Aisha Buhari said — Perm Sec
Hajia Buhari had at a public function criticized the state of the clinic
The Permanent Secretary, State House, Abuja, Jalal Arabi, has said that Hajia Aisha, the wife of President Muhammadu Buhari, was right when she said the clinic in the Presidential Villa, popularly known as Aso Rock, is in a bad shape.
Hajia Buhari had at a public function criticized the state of the clinic.
She said despite the funds released to the clinic, there was no facility, syringe or medicine there.
Speaking at the hearing of an adhoc committee set up by the House of Representatives on the development, Arabi admitted that Hajia Buhari's assessment of the clinic was right.
The committee, headed by Hon. Aliyu Magaji, was set up to probe how the N10.9 billion released to the clinic between 2015 and 2017 was spent.
Arabi's answer to a poser by Magaji at the sitting of the Committee on Thursday confirmed the position of Hajia Buhari.
Magaji had said: "We take it that the President's wife is right?"
Arabi replied: "I can't say that the First Lady is wrong."
He said the problem was caused by inadequate funding of the clinic over the years.
He described as untrue that N10.9 billion was released to the clinic between 2015 and 2017.
He said for the three years, about N3.5 billion was provided for the clinic, with N2.9 billion for capital projects, and just N969.6 million released.