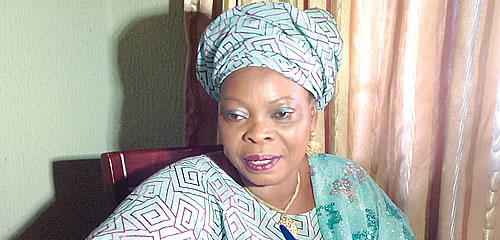 Appeal Court affirms Ekiti senator's election
The three-man panel, led by Justice Ahmad Belgore, ruled that Rasaki was the valid candidate of the Peoples Democratic Party for the senatorial district in the April 11, 2015 National Assembly elections
The Court of Appeal sitting in Ado-Ekiti has upheld the election of the representative of Ekiti Central Senatorial District, Fatimat Raji Rasaki.
The three-man panel, led by Justice Ahmad Belgore, ruled that Rasaki was the valid candidate of the Peoples Democratic Party for the senatorial district in the April 11, 2015 National Assembly elections.
In upholding Rasaki's candidacy, the appellate court dismissed the appeal filed by a fellow contestant at the PDP senatorial primary, Lateef Ajijola.
Ajijola had approached the court claiming that he won the majority of the valid votes cast at the primary, hence he should have been fielded as the candidate at the main election.
The court held that Ajijola's appeal was dismissed because it was statute-barred having been filed outside the time allowed by law.
The court held that it could not assume jurisdiction on the matter because the time frame for filing the Originating Summons had lapsed when it was instituted at the High Court.
Counsel to the plaintiff, Niran Owoseni, said the decision of the court was final, being the last court that could adjudicate over such matters.